Apple Cinnamon Bread Pudding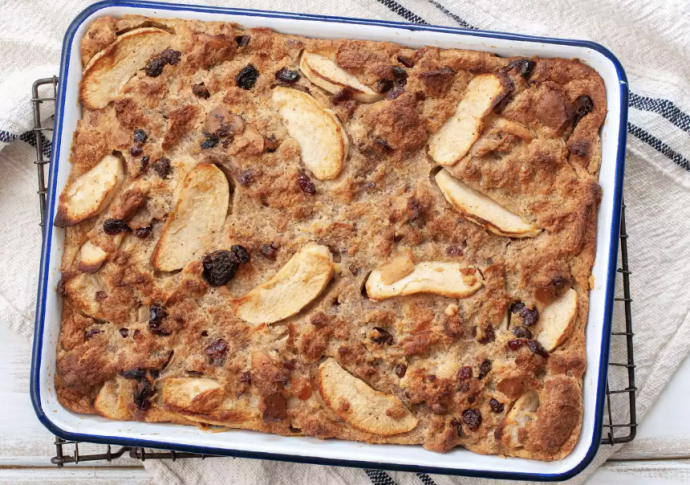 Bread pudding is a super tasty and homey dessert. It is hot and comforting but special enough to serve at a holiday or fall-themed dinner party. Serve this wonderful bread pudding with the delicious apple brandy sauce or use your favorite vanilla sauce. A big scoop of vanilla ice cream is also a perfect topper to this hot bread pudding. For an elegant serving trick, sprinkle confectioners' sugar over the top of the bread pudding just before serving it.
This recipe uses Granny Smith apples in this pudding, but just about any good baking apple could be used in the dish. Jonathan, Fuji, Rome Beauty, and Cortland would all be good apple choices. The recipe calls for cinnamon bread. If you cannot locate cinnamon bread without the raisins, don't worry. The recipe also calls for raisins, so they are a welcome ingredient. If you are using cinnamon raisin bread, you can decide if you want to omit the additional raisins or use them. You can also use dried cranberries, for a tart twist that will pair well with the cinnamon (or cinnamon raisin) bread.
Ingredients
4 cups cinnamon bread, torn into small pieces
1 teaspoon ground cinnamon
1 large Granny Smith apple, peeled, cored, very thinly sliced
1/4 cup raisins, chopped, optional
2 cups milk
1 cup brown sugar, packed
3 tablespoons unsalted butter
3 large eggs
1 teaspoon pure vanilla extract