Air Fryer Turkey Breast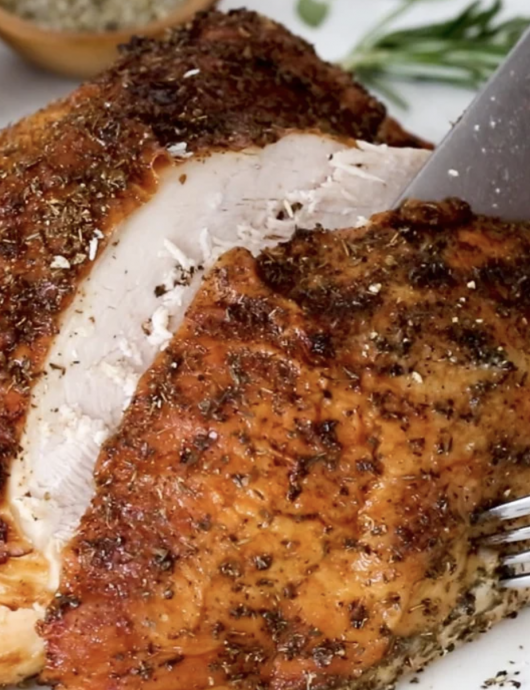 Air Fryer Turkey Breast comes out so moist and juicy and perfectly cooked with a beautiful deep golden brown skin. And bonus, it cooks in a fraction of the time it would in the oven!
Depending on the size of your air fryer, a 4 to 5 pound breast should fit fine in a 5 quart or larger air fryer. Just be sure the height of the meat is below the top of basket before you start.
Time will vary depending on the size of your breast, to be sure it's cooked perfect I recommend using an Instant read thermometer to test the internal temperature.
If your breast is frozen, thaw it overnight in the refrigerator.
Ingredients:
4 pound turkey breast, on the bone with skin (ribs removed)
1 tablespoon olive oil
2 teaspoons kosher
1/2 tablespoon dry turkey or poultry seasoning, I used Bell's which has not salt