Easy Baked Rice Pudding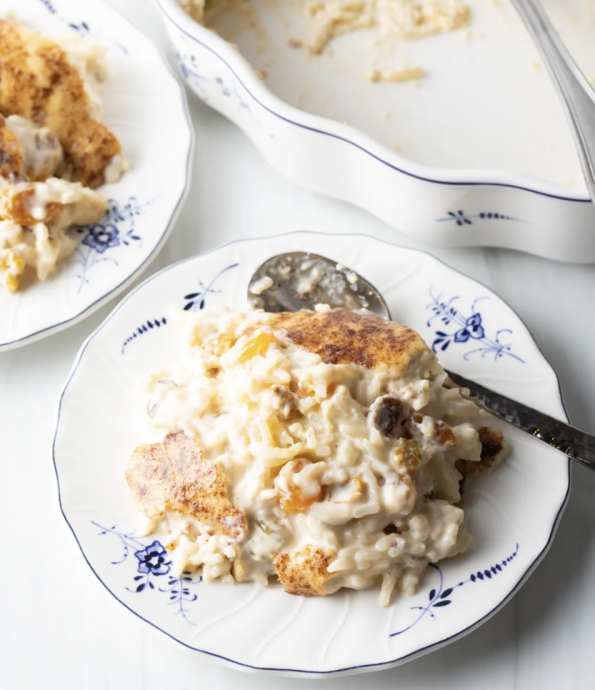 The Best Baked Rice Pudding Recipe Ever – This cozy dessert is easy to make with a handful of pantry staples and warm spices. It's a rustic, sweet, and comforting dish that's sure to delight!
There's nothing quite as comforting as warm rice pudding. It's a classic dish that features pieces of tender rice and plump raisins in a rich, sweet, cream and cinnamon custard base. Every bite has a delightful balance of textures and flavors!
This old-fashioned dessert is a must-have around the holidays. Although it's easy to make on the stovetop, our Baked Rice Pudding recipe is perfect for potlucks served in a pretty casserole dish.
Ingredients:
1 cup dried white rice or 3 cups cooked rice
4 cups half & half
3 large eggs
2/3 cups granulated sugar
1 ½ teaspoons vanilla extract
1 teaspoon ground cinnamon
½ teaspoon ground nutmeg
½ teaspoon salt
¾ cup raisins black or golden