Colcannon Irish Potatoes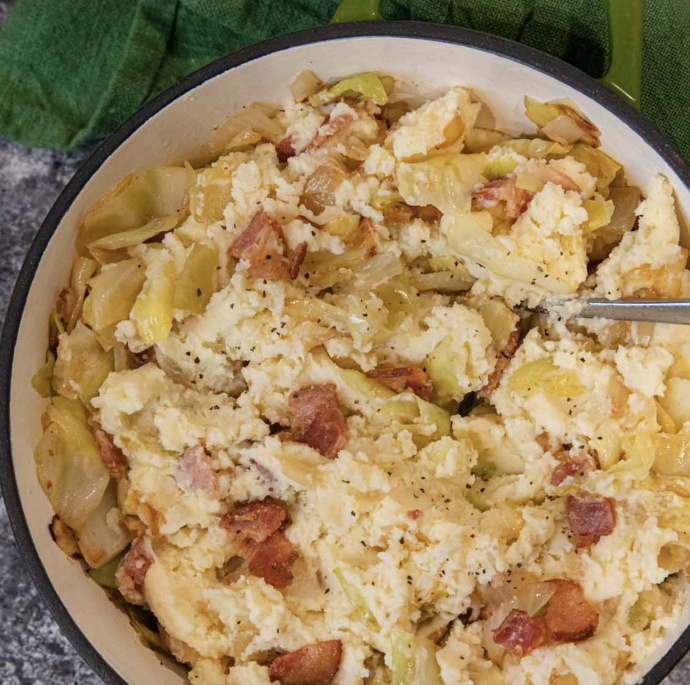 Colcannon Irish Potatoes are a traditional Irish recipe. Creamy, fluffy mashed potatoes mixed with flavorful onion and cabbage all topped with crisp bacon.
This Irish Potatoes recipe is the perfect Side Dish to serve for St Patrick's Day. It takes Creamy Mashed Potatoes and puts an Irish spin on them that's full of savory flavor, festive, and absolutely delicious.
Ingredients:
1/2 pound bacon
8 tablespoons unsalted butter , divided
1 medium head cabbage , shredded
1 yellow onion , diced
8 russet potatoes , peeled and quartered
2 cups whole milk
2 teaspoons kosher salt
1/2 teaspoon coarse ground black pepper
1/4 cup butter , melted