Potstickers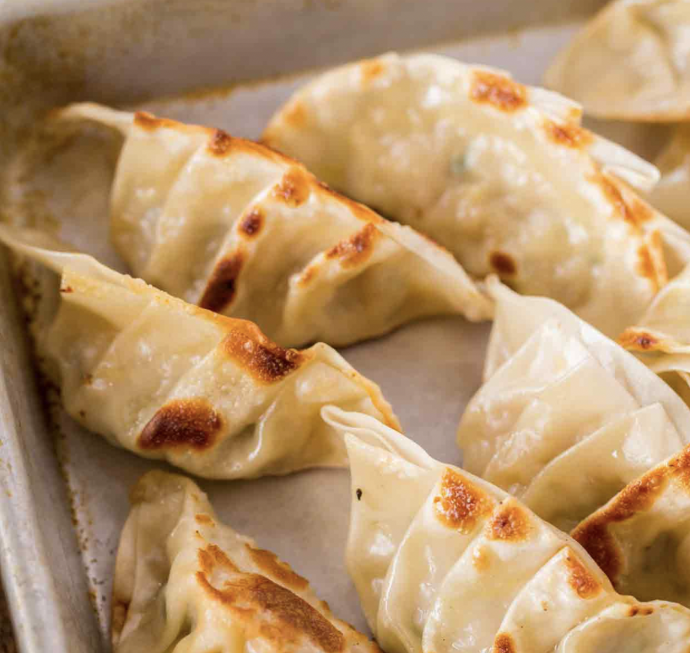 Potstickers are chewy and crispy, with ground chicken, cabbage, green onions and ginger inside a wonton shell with a homemade dipping sauce.
Chinese Potstickers are typically filled with a combination of seasoned meat and vegetables, then they are steamed AND pan fried so that the dumpling wrapper is cooked to chewy perfection while parts of it are golden brown and crispy. Part of the fear most people have about making these tends to be the folding. When it comes down to it the filling inside is really similar to a meatball. Just practice the folding process a couple times until you're comfortable, and there's no reason you can't make your own at home!
Dipping sauces are so important to potstickers, as they're great for soaking up sauces and flavors. I'm a huge fan of Sweet and Sour Sauce, just like they serve in Chinese restaurants. However, this recipe includes a more classic Potsticker sauce for you and it couldn't be any easier! If you don't have chili oil add a bit of sriracha and sub sesame oil/canola oil for the chili oil.
Ingredients:
1 pound ground chicken
2 cups cabbage finely shredded
1/4 cup green onions chopped
1 tablespoon ginger finely minced
1/2 teaspoon sugar
1/2 teaspoon kosher salt
1 teaspoon sesame oil
1 package wonton wrappers
1/4 cup canola oil divided
3/4 cup water