Orange Meringue Pie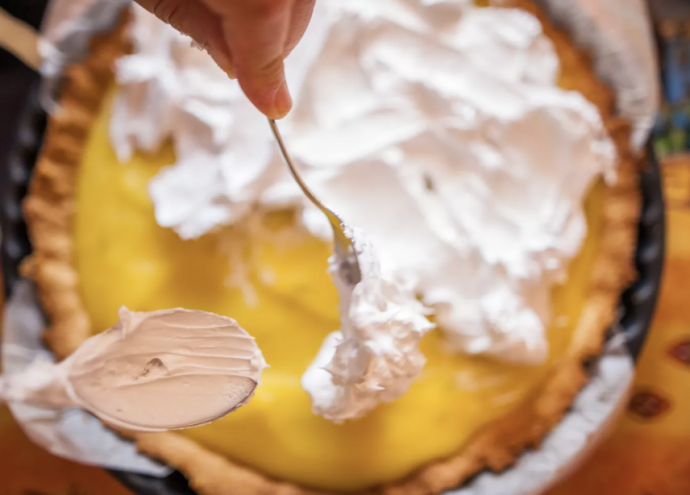 This orange meringue pie is a refreshing change from lemon meringue.
Use a prebaked pie shell for the pie. This food processor crust is a good choice, or use a frozen crust or refrigerated pastry sheets. Follow the directions on the package for prebaking the crust.
Top the pie with a whipped cream topping if you prefer.
Ingredients
For the Pie:
1 (9-inch) pie shell, baked and cooled
1 cup sugar
5 tablespoons all-purpose flour
1/4 teaspoon salt
1 cup warm water
1/2 cup orange juice
3 large egg yolks
1 tablespoon unsalted butter
1 tablespoon lemon juice
2 tablespoons finely grated orange zest
For the Meringue Topping:
3 large egg whites
1/4 teaspoon cream of tartar
6 tablespoons sugar
1/2 teaspoon pure vanilla extract, optional