M&M Cookies Recipe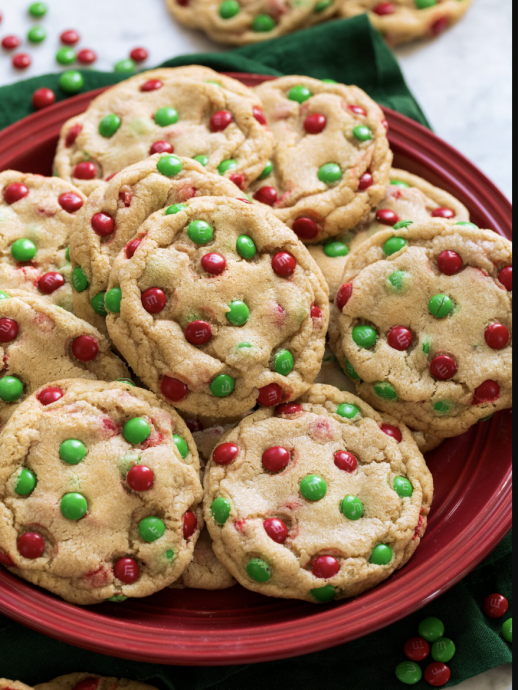 Homemade M&M Cookies – A soft and chewy cookie that's much like a chocolate chip cookie but replaced with crisp shelled, sweet, multi-colored M&M's instead of chocolate chips. They are an absolute treat and so fun for people of all ages!
These are a favorite cookie from childhood that always satisfies those cookie cravings!
They can be made with regular sized M&M's or mini M&M's, milk chocolate or dark chocolate flavor, and the great part is that you can use any color. It's fun to switch the M&M's out with different colors to complement the latest holiday.
You'll love that they're perfectly sweet, deliciously buttery, they're a generous size, and have the perfect texture. Truly a highlight to any celebration or weekend.
Ingredients:
2 1/3 cups (330g) all-purpose flour* (scoop and level flour to measure)
3/4 tsp baking soda
3/4 tsp salt
1 cup (226g) unsalted butter, at room temperature
1 cup (200g) packed light brown sugar
1/2 cup (100g) granulated sugar
1 large egg
1 egg yolk
2 tsp vanilla extract
1 1/2 cups (10 to 11.5 oz bag) M&M's regular or mini size, milk chocolate or dark chocolate