Cranberry Orange Scones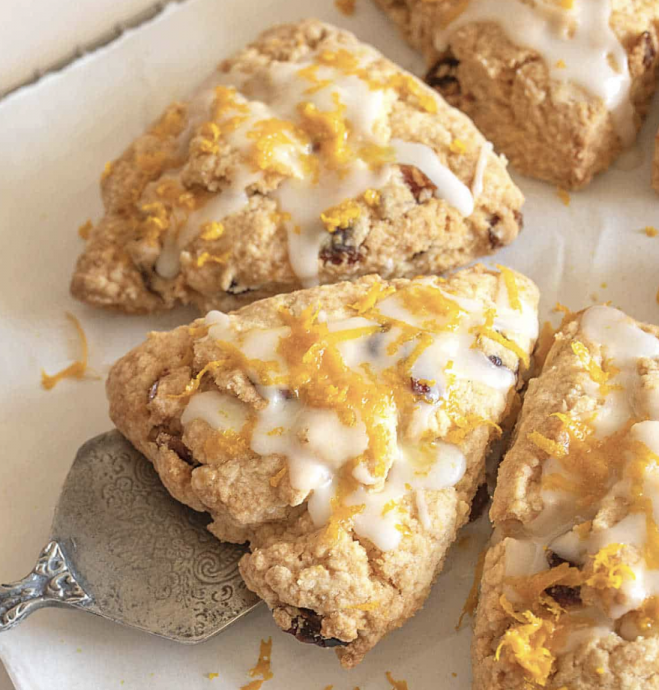 Buttery and flavorful, these scones are sweet with a nice tart bite from the cranberries and orange zest. They can be ready to eat in an hour and have a fantastic texture. Being a huge fan of scones, I can tell you that these are fast becoming my favorites in the sweet category.
Baking scones runs in the family, and, as I told you before, it's not easy living up to my very Irish great-grandmother's recipe.
So I decided to wing it and look for my own favorites.
Ingredients:
2 ¼ cups (315g) pastry flour or unbleached all-purpose flour
⅓ cup (65g) brown sugar
1 tablespoon baking powder
Pinch of salt
Dash of ground cinnamon
Zest of ½ an orange
⅔ cup dried cranberries
¾ cup (180g) unsalted butter, cut into 1-inch cubes and frozen for 15 minutes
½ cup whole milk, very cold (or use ¼ cup milk and ¼ cup sour cream)