Gluten Free Yorkshire Pudding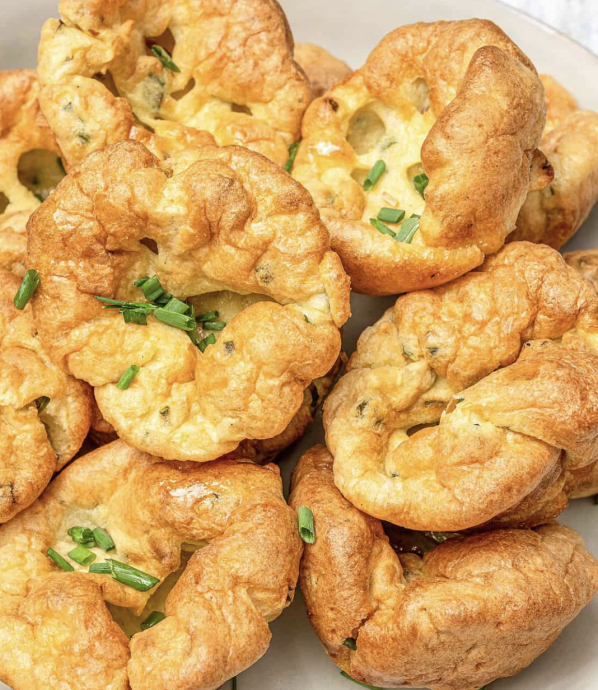 This homemade Gluten Free Yorkshire Pudding bakes up delightfully crispy and golden. It's the perfect side dish for roasts, holidays, and more!
These Yorkshire puddings are so easy to make! For the best results, try to make the batter a day ahead. It's not mandatory, but it does lead to even better flavor. Either way, this recipe comes together fairly quickly:
Make the Batter: Combine the batter ingredients in a bowl, and whisk until smooth. Then, let the batter rest. Resting enhances the texture and flavor, so if you can, I recommend leaving the batter in the fridge overnight. Otherwise, make sure it rests at room temperature for at least 30 minutes.
Ingredients:
4 large eggs
1 cup gluten-free flour + 2 tsp (I use King Arthur Measure-for-Measure)
¼ tsp xanthan gum
¾ cup whole milk
½ tsp salt
2 tbsp water
¼ cup chives chopped
6 tbsp shortening melted