Salted Brown Butter Butterscotch Oatmeal Cookies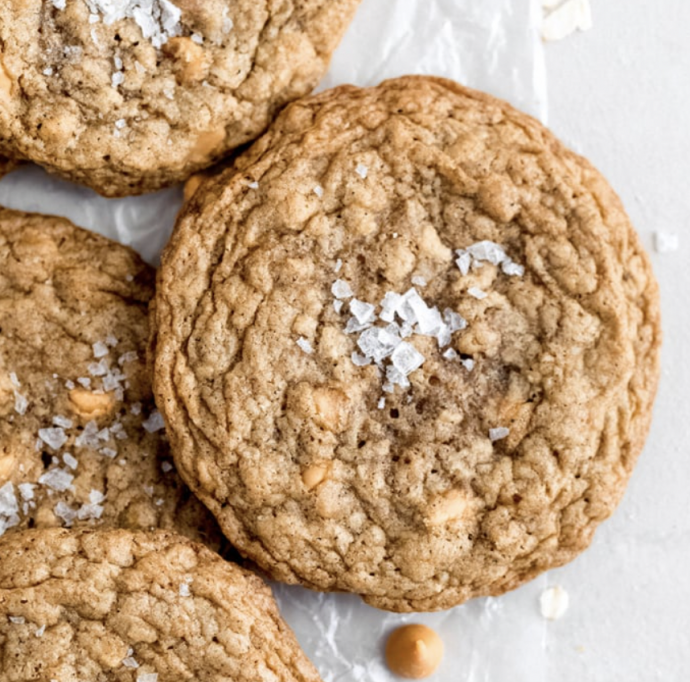 Incredible sweet and salty brown butter butterscotch oatmeal cookies with nutty, caramel flavors in every bite thanks to the brown butter! This magical cookie is baked with cornflakes for a delicious texture and will wow anyone.
These chewy butterscotch oatmeal cookies, or "oatmeal scotchies" as some people call them, are super easy to make and have some special ingredients that make them incredible.
Ingredients:
1 cup unsalted butter (2 sticks)
1 1/2 cups packed dark brown sugar
2 teaspoons vanilla extract
2 large eggs, at room temperature
1 1/2 cups all-purpose flour
1 cup old-fashioned rolled oats
2 cups cornflakes (I used Kellogg's)
1 teaspoon baking soda
1/2 teaspoon salt
1 cup butterscotch chips
Fancy Maldon sea salt, for sprinkling on top