Scotcharoos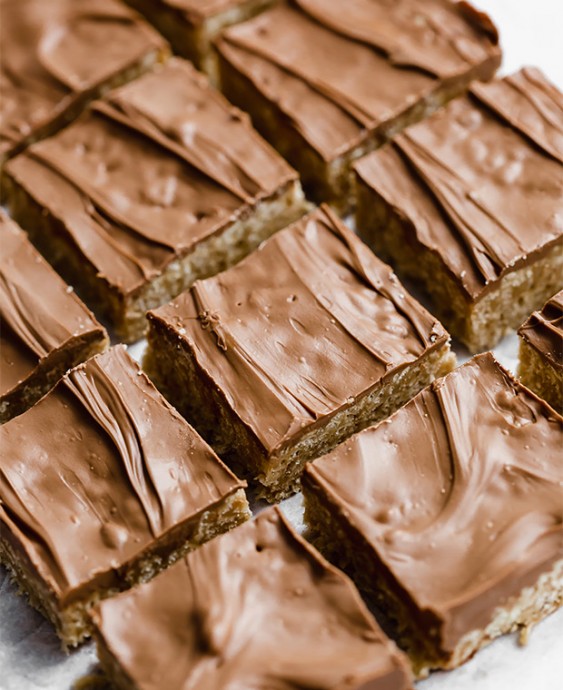 Ladies and Gentleman, meet one of the sweetest (literally), richest, and most addicting Rice Krispie recipes ever - Scotcharoos. This scotcharoo recipe features a soft peanut buttery Rice Krispie base topped with a smooth chocolate and butterscotch topping.
They're a no-bake cereal bar treat that replaces the marshmallows and butter for sugar, corn syrup, and peanut butter. They're topped with a melty combination of milk chocolate chips and butterscotch chips. These bars are so gooooood! I literally have to slap wrists to keep people from eating them straight off the pan.
I use milk chocolate and butterscotch chips. If you don't have milk chocolate you can use semi-sweet chocolate chips instead. To make the topping extra smooth and shiny, just add 1 tsp of coconut oil to the chocolate chips and butterscotch chips prior to melting in the microwave, this will give the topping a beautiful sheen and make the topping extra silky and smooth. This is my go-to potluck dessert recipe, and let me tell you… it's always the first dessert gone.
You'll need 6 ingredients and only 20 minutes to make this recipe.
Ingredients:
1 cup light corn syrup
1 cup granulated sugar
1 cup creamy peanut butter
5-5 1/2 cups Rice Krispies
1 cup butterscotch chips
1 cup milk chocolate chips