Instant pot cheesecake with caramel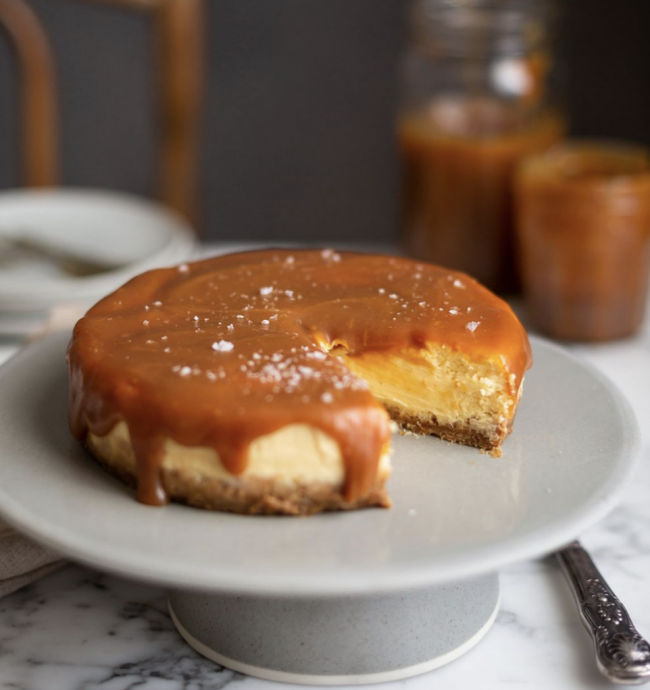 If you did not know or haven't tried making cheesecake in an Instant Pot, it's a game changer. The texture is so creamy I now prefer it to an oven-baked version. I have topped this Instant Pot cheesecake with caramel (miso or salted caramel) which I also made in an instant pot.
This caramel recipe can be kept as straight-up caramel. It can be salted caramel, miso caramel, or miso salted caramel. All are totally delicious.
If you are looking for more traditional cheesecake recipes, I can highly recommend my Basque Burnt cheesecake recipe.
If you are looking for unbaked cheesecake recipes, I love berry cheesecake with almond crumble or my strawberry cheesecake recipe.
Ingredients:
Biscuit base:
75gms ginger nut biscuits, broken
75gms digestive biscuits, broken
60gms (4 Tbls) salted butter, melted
Cheesecake:
500gms full-fat cream cheese, room temperature
140gms caster sugar
2 free-range large eggs at room temperature
2 tsp vanilla extract