The Best Meatball Sub Recipe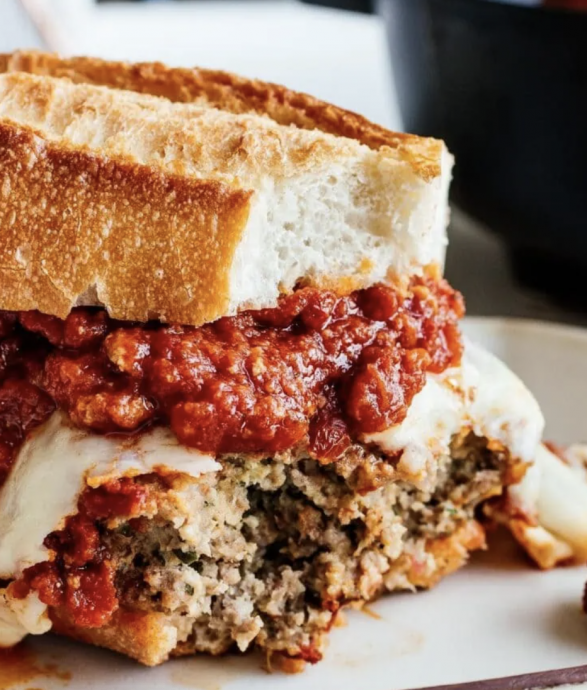 Super tender and tasty meatballs braised in a tomato-y sauce topped off with melty cheese in a toasty baguette.
Good meatball subs have big, soft, tender, juicy meatballs. I feel like meatball subs shouldn't have meatballs that have been crisped up or browned in any way. The meatballs should just about fall apart the instant they hit your lips. The sauce should permeate and cling to the surface of the balls and they should be good enough to eat on their own but even better when put into a saucy, cheesy sandwich.
Ingredients:
Meatballs
3 cups bread cut into small cubes
1 cup milk
1 lb ground beef
3 eggs
3 cloves garlic
3/4 cups Parmigiano Reggiano cheese grated
2 tbsp fresh flat leaf parsley finely chopped
1/2 tsp kosher salt
1/2 tsp freshly ground pepper
4-5 cups basic tomato sauce or your favorite tomato sauce
For the subs
1 french demi baguette or bread of choice
4 meatballs and sauce
2-4 slices low moisture fresh mozzarella cheese
Parmigiano Reggiano cheese grated, to serve