Pepperoni Pizza Chicken Bake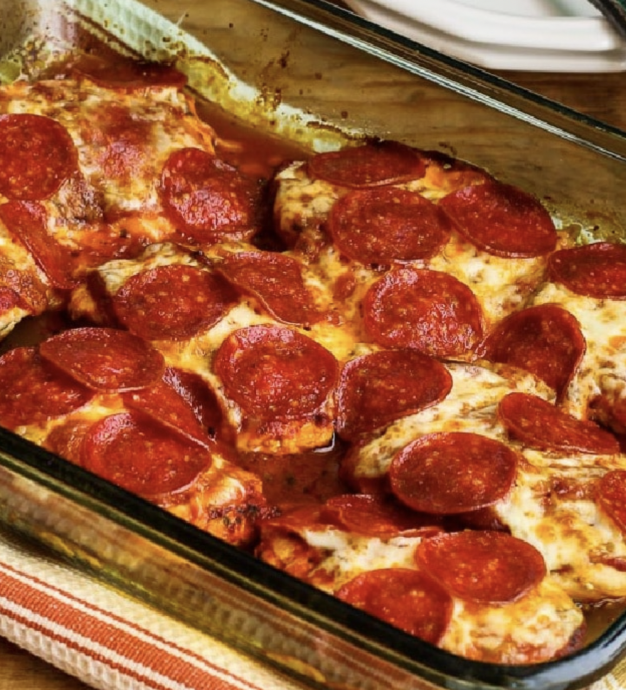 Try this Pepperoni Pizza Chicken Bake when you need some delicious low-carb comfort food that the whole family is going to love! And of course if pepperoni is not your jam, you can make your version of pizza chicken with any toppings you prefer.
This Pepperoni Pizza Chicken Bake is for everyone who's craving something that tastes like comfort food. And although nothing might be quite as comforting as real pepperoni pizza, this chicken with pizza flavors is completely delicious and definitely scratches that pizza itch with something that's also very low in carbs.
Ingredients:
1 jar (14 oz) low-sugar pizza sauce, reduced to 1 cup (See note about pizza sauce)
4 very large boneless-skinless chicken breasts (at least 8 oz. each)
1 T olive oil
1 tsp. Greek oregano (sometimes just called oregano)
1 tsp. garlic powder
6 oz. piece of Mozzarella, sliced about 1/4 inch thick
2 oz. sliced pepperoni (regular or turkey pepperoni)