Mushroom Risotto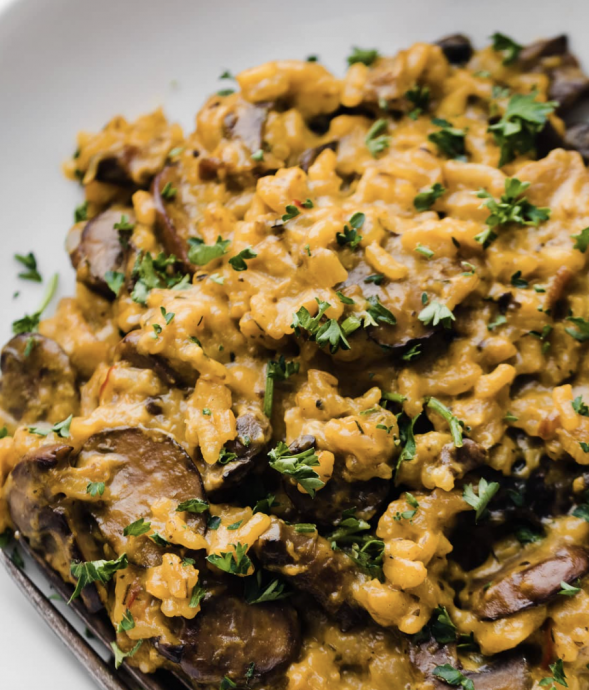 When it comes to 5-star rewards for facing cooking fears, it doesn't get much better (or more delicious) than Mushroom Risotto.
Mushroom risotto tastes decadently creamy with nutty notes from Parmesan, a floral hint of saffron, and the salty bacon and earthy mushrooms round out the umami factor.
In other words, it tastes amazing.
Ingredients:
4 cups unsalted chicken stock
3 tablespoons unsalted butter
3 strips thick-cut bacon cut into bite sized pieces (about 3.5 ounces)
1 cup chopped shallot* about 2 medium or 3 small
16 ounces sliced cremini, baby bella mushrooms or a mix of wild mushrooms, sliced
2 cloves garlic minced
1 cup Arborio rice
1/2 cup dry white wine such as Sauvignon blanc
1/2 teaspoon saffron threads I purchase mine at Trader Joe's
1/2 teaspoon dried thyme or 2 teaspoons chopped fresh thyme
1/2 teaspoon kosher salt plus additional to taste
1/4 teaspoon ground black pepper
Water as needed
2/3 cup freshly grated Parmesan cheese plus extra for serving