Cranberry Upside-Down Cake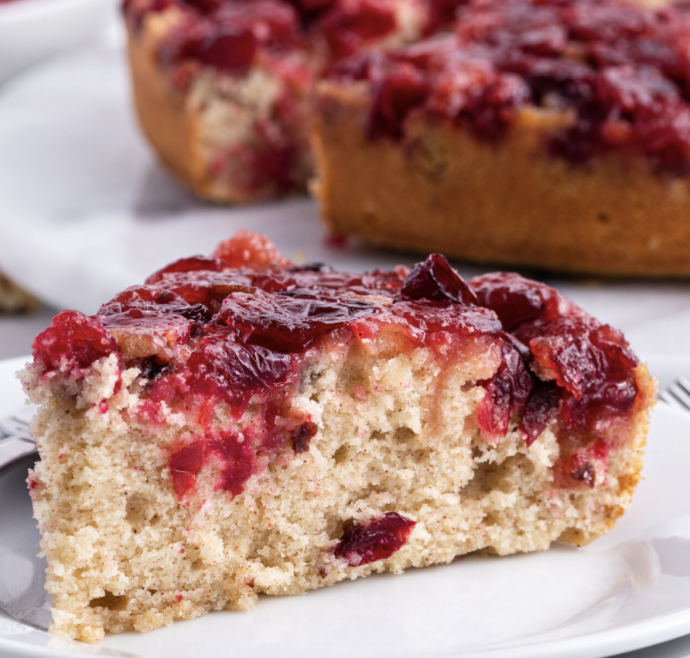 This Cranberry Upside-Down Cake recipe will make a great addition to your holiday dessert line up! Fresh cranberries are the perfect topping for a delicious upside down cake.
This cranberry cake is an easy recipe and a delicious cake that is perfect for a special occasion such as Thanksgiving or a fall party. It's made in a spring form pan. The best part is the fruit layer on top, which will have caramelized cranberries (not cranberry sauce!) None of your grocery stores will have a holiday cake as delicious as this one. Another good choice that is similar to this one is my pumpkin cranberry upside down cake.
Ingredients:
6 tablespoons (¾ stick) butter, softened (divided)
2 cups fresh or frozen cranberries
½ cup firmly packed brown sugar
⅓ cup chopped pecans, toasted
1 cup granulated white sugar
2 large eggs, at room temperature
1½ teaspoons vanilla extract
1¼ cups all purpose flour
1½ teaspoons baking powder
1 teaspoon ground cinnamon
¾ cup buttermilk