Tiramisu Cake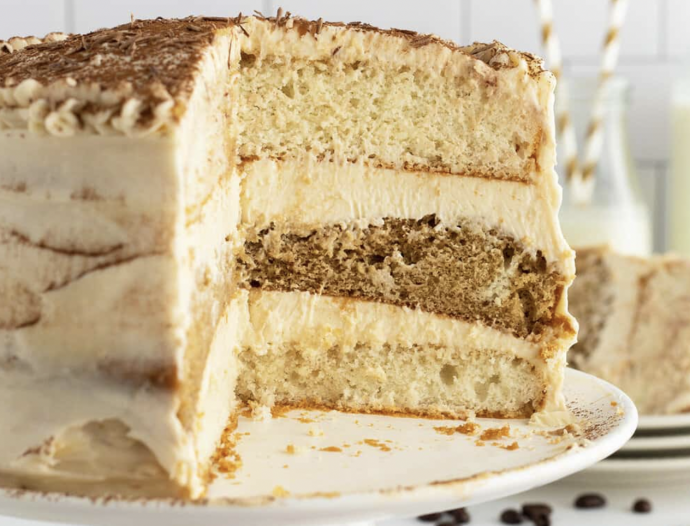 A classic tiramisu is one of life's great treats when prepared properly, but what if you wanted… more? This recipe for tiramisu cake takes a classic tiramisu and levels it up a bit, turning it into a full and complete dessert fit to be a meal in its own right!
The original tiramisu is a confection of ladyfingers dipped in coffee and layered with mascarpone cheese, cocoa powder, and sugar.
This original recipe is tried and tested, but it is also a little bit… thin. Most tiramisus never really have any height or serious density, leaving them to be nothing more than a couple of good mouthfuls at best.
This recipe combines the classic tiramisu recipe with a lifted-up and coffee-enriched cake base to give you something that you could probably eat as a meal all on its own.
Ingredients:
Cake
1 package moist white cake mix
1 cup water
3 large egg whites
⅓ cup vegetable oil
1 teaspoon instant coffee powder
Coffee For Brushing
½ cup Espresso Coffee (or strong brewed coffee)
Filling
4½ cups mascarpone cheese (full fat)
2½ cups confectioners' sugar (measured sifted not packed)
½ cup espresso coffee (or strong brewed coffee)
1½ cups whipping cream
Garnish
2 tablespoons unsweetened cocoa powder (sifted for top of cake)
whipped cream on top.
2 Tablespoons shaved chocolate curls (on top)