Pecan Shortbread Cookies (Shortbread Bars)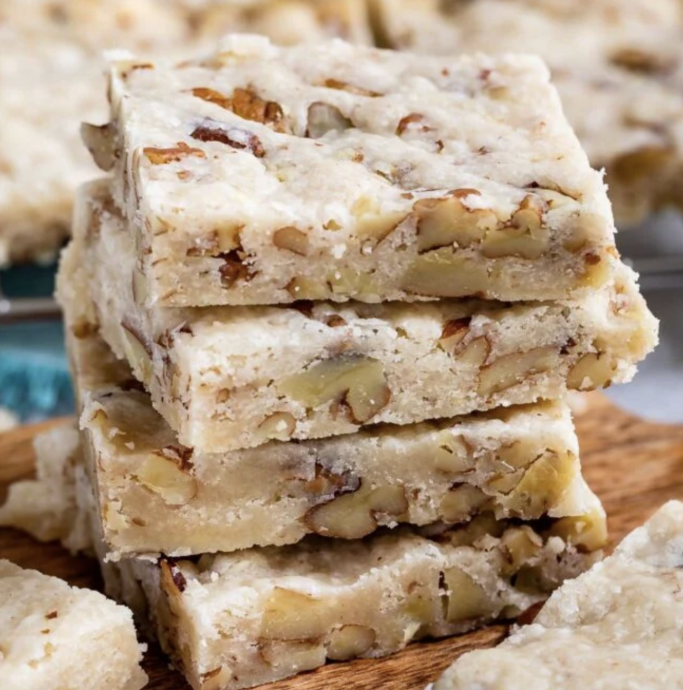 This Pecan Shortbread Cookies recipe is easy to make, freezer-friendly, and great for gifts! The cookies are made with toasted pecans for the best nutty flavor and texture. Everyone will love these tender, buttery shortbread cookies – they're irresistible.
Shortbread cookies are a classic, especially during the holiday season. The best part is that they're not hard to make, and there are so many variations! The base cookie is soft and buttery – almost like a blank canvas that you can change with different mix-ins.
One of my favorites is pecan shortbread bars. Toasted pecans are mixed into the dough, and they add the most wonderful flavor and texture. They're better than Walker's shortbread recipe – I can promise you that! Each bite practically melts in your mouth!
Shortbread can be shaped in all different ways – sometimes, you see them as round slices or cut into various shapes with cookie cutters. I think the easiest way to make them is in a baking dish, so they're easy to slice into bars.
Ingredients:
1 ½ cups (245g) chopped pecans
1 cup (227g) unsalted butter, softened
⅔ cup (134g) granulated sugar
1 teaspoon vanilla extract
½ teaspoon salt
1 tablespoon (8 g) cornstarch
2 cups (248g) all-purpose flour