Sausage Hashbrown Breakfast Casserole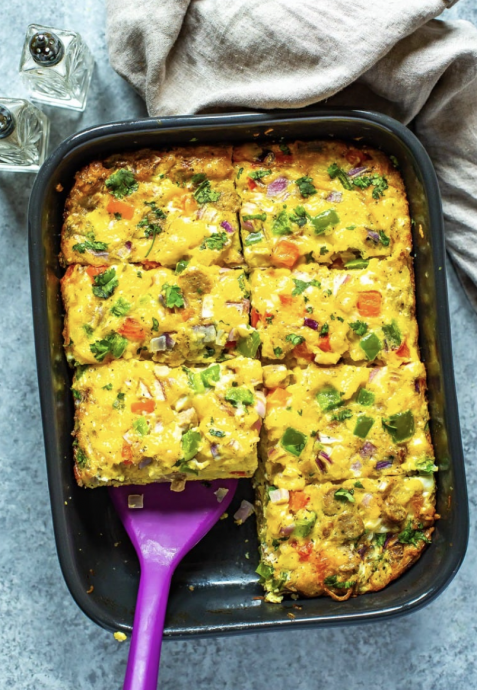 This Sausage Hashbrown Breakfast Casserole is made healthier thanks to the turkey sausage. It's a great freezer meal that you can prep ahead!
This delicious hashbrown breakfast casserole is made with turkey sausage, frozen hashbrowns, eggs, bell pepper, onion and cheese.
If you won't be freezing the casserole, the cooked leftovers should be eaten within 4 to 5 days. It's much better to freeze it since this makes a giant serving, but if you're eating it for breakfast every day you just might be able to eat all the leftovers in that period of time. Just know that you have many options for storage!
Ingredients:
10 turkey or chicken breakfast sausage links
1 tbsp butter
16 eggs
1/2 tsp salt
1/4 tsp pepper
2 cups frozen hashbrowns
1/2 each red and green pepper, diced
1 small red onion, diced
1/2 cup cheese