Strawberries and Cream Baked Oatmeal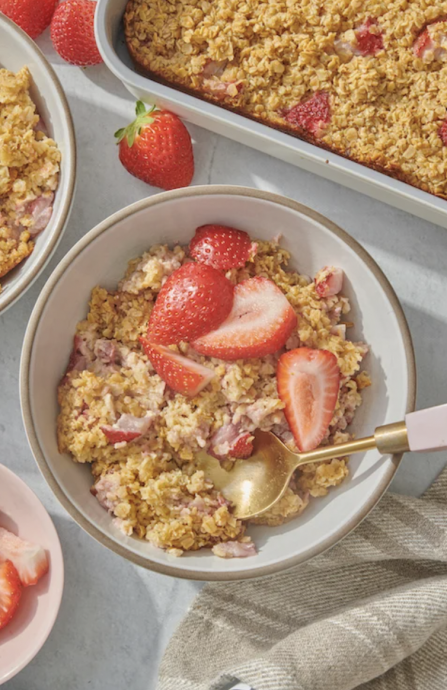 Strawberries and cream is a classic combination that never gets old. And when it comes to breakfast, it's hard to beat a warm bowl of this Strawberries and Cream Baked Oatmeal. It's great for breakfast, weekend brunch or even meal prepping for the week!
For this recipe, I decided to go with strawberries and cream, as they complement each other so well and I have to say it might be my new favorite baked oatmeal recipe! The juicy, sweet strawberries contrast nicely with the creamy, rich oatmeal, and together they create a perfect balance of flavors.
Ingredients:
2 large eggs
2 cups whole milk (plant based works too)
1/3 cup butter or coconut oil melted
1/3 cup maple syrup or honey plus more for drizzling
2 cups chopped strawberries divided
2 teaspoons vanilla extract
3 cups quick cooking oats
1 teaspoon kosher salt
1 teaspoon baking powder
cream for drizzle