Sweet Pumpkin Quesadilla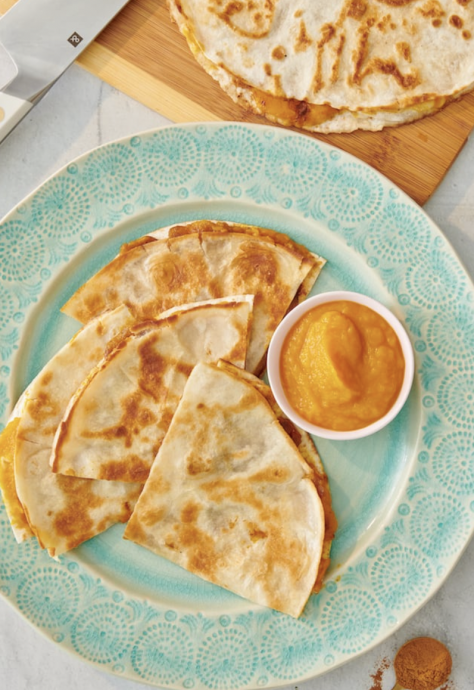 Not sure how to use the last few tablespoons of pumpkin puree in the can? Make this Sweet Pumpkin Quesadilla for a simple tasty treat!
This is probably the easiest recipe you'll ever make. I almost feel silly for posting it, but here goes nothing! Spread a creamy layer of pumpkin purée onto one tortilla, drizzled on some honey and let the kids sprinkle both sides with cinnamon or pumpkin pie spice before sandwiching them together and cooking to toasty perfection. I'll usually melt a couple teaspoons of butter in the pan to cook the quesadilla in and it turns out to be so sweet and crunchy it almost tastes like dessert. And from the looks on my kids faces when I served it to them, I think they'd agree!
Ingredients:
2 tortillas
2 tablespoons pumpkin puree
2 teaspoons maple syrup or honey
1/4 teaspoon cinnamon or pumpkin pie spice
Optional additions:
chocolate chips, whipped cream cheese, mozzarella cheese, pumpkin seeds or beans