Coconut Cream Baked Oatmeal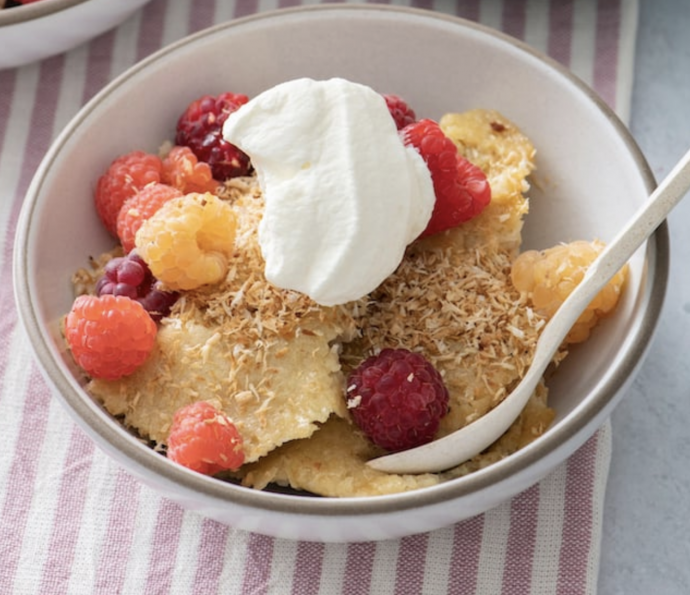 Have you ever tried Baked Oatmeal? This Coconut Cream Baked Oatmeal is a super easy breakfast (or brunch) that's filling and delicious!
I love this Coconut Cream Baked Oatmea recipe because I can prep it the night before so all I have to do is pop it in the oven in the morning. Not only did it take mere minutes for me to throw it together, but my kitchen smelled heavenly as it baked away. This is definitely a dish that can feed a crowd for a brunch or you can do what I did and make one batch to serve twice in one week — just reheat it the second time.
Ingredients:
1 teaspoon coconut oil
2 medium eggs
1 small can (5 1/2 ounces) coconut milk
1/3 cup honey
1/2 teaspoon pure vanilla extract
2 cups water
1 cup steel cut oats
1/2 cup shredded unsweetened coconut, divided
1/4 teaspoon kosher salt