Glazed Cranberry Lemon Loaf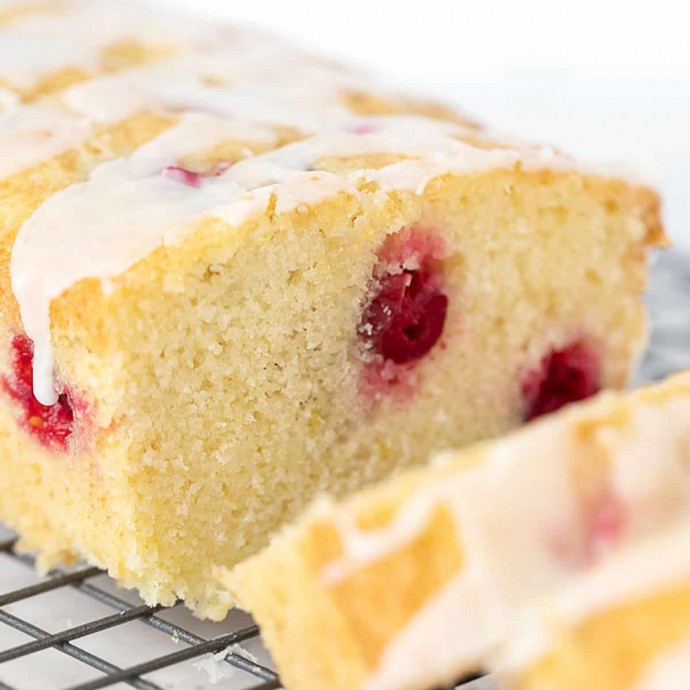 This delicious cranberry quick bread combines tart cranberries with lovely lemon. Lightly sweet and moist loaf, with a tangy lemon glaze.
Cranberries and lemon together are a winning flavour combination and a perfect way to celebrate fresh cranberry season!
That said, cranberries freeze so beautifully, even when it isn't cranberry season, just grab a bag from the freezer and you are all set.
Perfect for the holiday season or gifts from the kitchen.
Ingredients
1 1/2 cups all purpose flour
1 tsp baking powder
1/2 tsp fine salt, reduce to 1/4 tsp if using salted butter
6 Tbsp unsalted butter, at room temperature
1 cup white granulated sugar
Zest of 1 lemon, about 1 Tbsp
2 large eggs, 1 at a time, at room temperature
1/2 cup milk, whole milk (3%) recommended
1 cup fresh cranberries, *see Note 1 for using frozen or dried cranberries
Glaze:
1/2 cup icing/confectioners' sugar
2-3 Tbsp lemon juice