Cranberry Orange Bread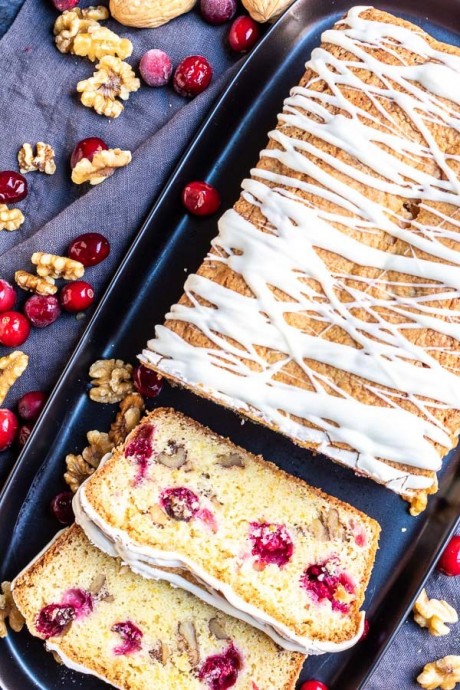 This easy recipe for Cranberry orange bread packs crunchy walnuts, tart cranberries, and sweet orange into a holiday quick bread that makes a great breakfast or dessert.
Moist, sweet and perfect for breakfast. While our peanut butter chocolate chip banana bread is a delicious treat anytime of the year, during the winter months this easy recipe for Cranberry Orange Bread is just perfect because it has some of our favorite flavors of the season.
Fresh cranberries, orange zest, and crunchy walnuts are packed into this simple cranberry bread with buttermilk making a sweet, slightly tart bright bread that bursts with orange notes. It's delicious to enjoy for breakfast or as an afternoon sweet snack with a warm cup of tea or coffee.
We know you'll love this moist, flavorful quick bread to help get you into the holiday spirit or keep it going through the New Year. To store, allow the bread to cool completely. Tightly wrap it in plastic wrap and store it in at room temperature for about 2 to 3 days.
Ingredients:
2 cups All purpose flour
1 1/2 cups Sugar
1/2 teaspoon Salt
1/2 teaspoon Baking soda
1/2 teaspoon Baking powder
2 large Eggs
½ cup Butter
1/2 cup Buttermilk
1 teaspoon Vanilla Extract
2 tablespoons Orange zest
1 cup Fresh cranberries
1/2 cup Walnuts
1/2 cup White chocolate melts