Protein Waffles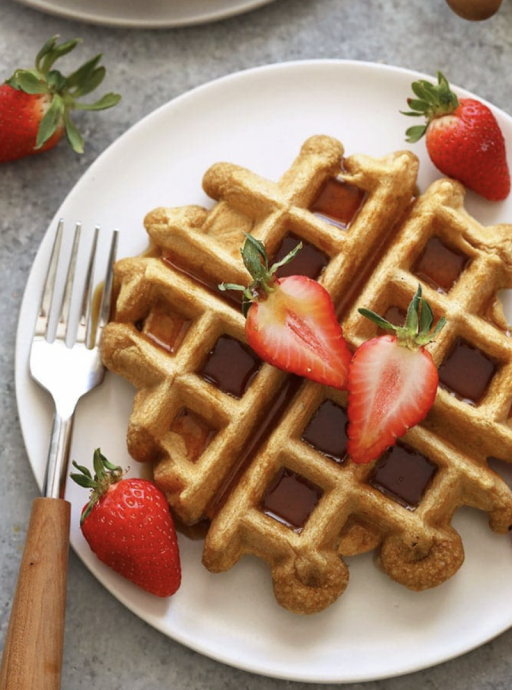 Finally, protein waffles that are fluffy and delicious! Get a whopping 12g of protein from these healthy Protein Waffles made with 100% whole grains and no added sugar.
Want to know the best part about this protein waffles recipe? It makes 4 GIANT waffles, which means that if you're cooking for one, for the next 4 days you are guaranteed to get 12 grams of protein in your breakfast. Talk about starting your day off right.
Never ever did we think it would be possible to create a waffle recipe that had 12 grams of protein in one waffle that still tasted so fluffy and delicious. Often when we bake with whey protein powder, baked goods get a little too dense because of the makeup of the whey protein powder.
Ingredients:
Dry Ingredients
1 cup white whole wheat flour
1/2 cup plant-based vanilla protein powder we used Vanilla Garden of Life
1/2 teaspoon baking powder
1/2 teaspoon baking soda
Wet Ingredients
2 large eggs
1.25 cups unsweetened, plain almond milk*
1 teaspoon vanilla extract
2 tablespoons melted coconut oil