Whitefish with Cherry Salsa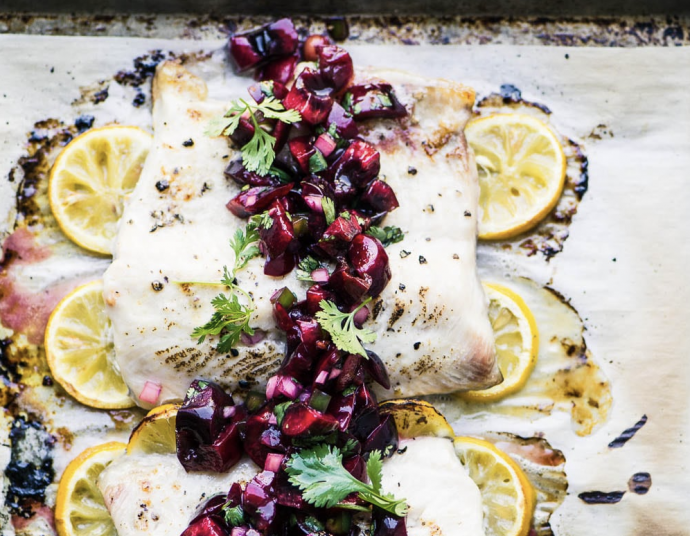 Whitefish with Cherry Salsa ~ whether you grill your fish over charcoal or pop it under the broiler, my juicy cherry salsa makes it a spectacular 30 minute meal.
This vibrant and light dish pairs tender whitefish fillets with a tangy and sweet cherry salsa. The combination of fresh cherries, cilantro, lime juice, and jalapeno creates a delightful balance of sweetness and spice. With its bright colors and refreshing taste, this dish is perfect for a summer meal or any occasion where you crave a taste of something unique.
Salsa offers up so much flavor and excitement, but racks up minimal calories at just 4-15 calories per tablespoon. No fat, no sugar, just tons of pretty, zesty, flavor. When you load up on the salsa, you can cut down on the protein portion of your plate, so it not only saves calories, but money too.
Ingredients:
SALSA
2 cups finely chopped cherries
1/2 jalapeno, seeded, and finely minced (leaves seeds in for more heat)
3 Tbsp finely minced red onion
2 Tbsp freshly squeezed lime juice, (1-2 limes)
3 Tbsp fresh chopped cilantro, or more, to taste
FISH
2 lbs whitefish fillets, 4-6 filets
2 lemons
butter, or olive oil