Honey Mustard Glazed Ribs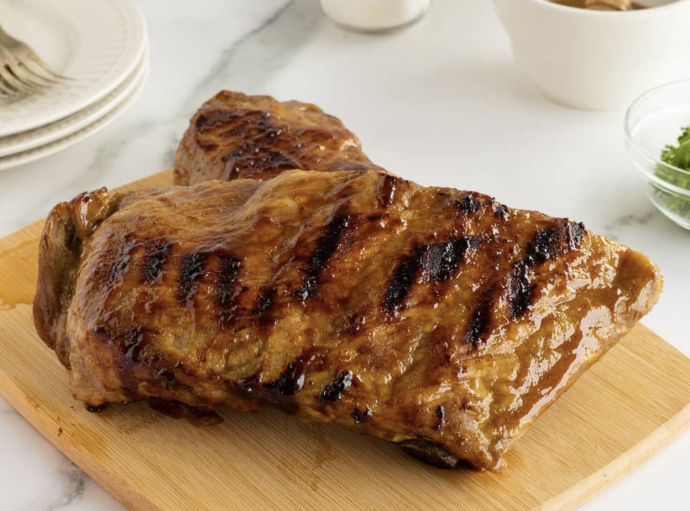 Great BBQ ribs take effort, time, and a really amazing glaze. This honey mustard glazed ribs recipe provides the method and one of the best glazes you will ever have, so all that's remaining is for you to put in the work to make some delicious ribs!
Nothing quite says summer like getting the grill out, cleaning off the winter cobwebs, and cooking a BBQ feast.
While you could ease into the BBQ season slowly with a pack of sausage and burgers and nothing else, why not celebrate the warmer weather by going the extra mile with these honey mustard glazed ribs and grill up a real feast?
While these ribs will definitely require a bit of effort with glazing and temp watching to ensure tenderness, the flavor of these honey mustard ribs will be definitely worth it.
Ingredients:
1 rack pork spare ribs (2-3 lbs)
Glaze
¼ cup Dijon Mustard (or wholegrain mustard)
¼ cup brown sugar
1 Tablespoon honey
2 Tablespoon Balsamic vinegar