Cherry Almond Biscotti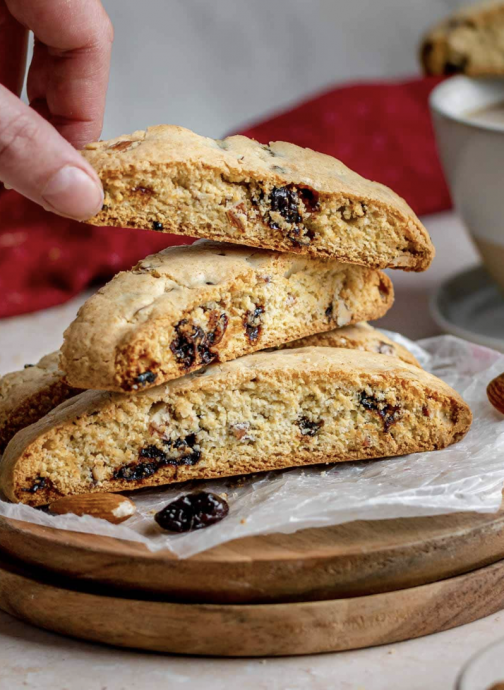 Cherry Almond Biscotti are an easy recipe for crispy classic Italian cookies filled with almond extract, chopped almonds, and dried cherries.
Cherry Almond Biscotti is a fantastic recipe for traditional Italian cookies. Biscotti is often served with a cup of hot coffee to dip it in. Because the cookie has a dry texture, it does a great job soaking up the drink and tastes terrific. However, the combination of cherries and almonds mixed into the traditional Biscotti makes them so delicious you'll enjoy them with or without coffee.
Ingredients:
1/2 cup vegetable oil
1 cup sugar
3 large eggs
2 teaspoons almond extract
3 1/4 cups flour
1 tablespoon baking powder
1/2 cup almonds , chopped
1/2 cup dried tart cherries , chopped