Campfire Chili Cheese Fries Tin Foil Dinner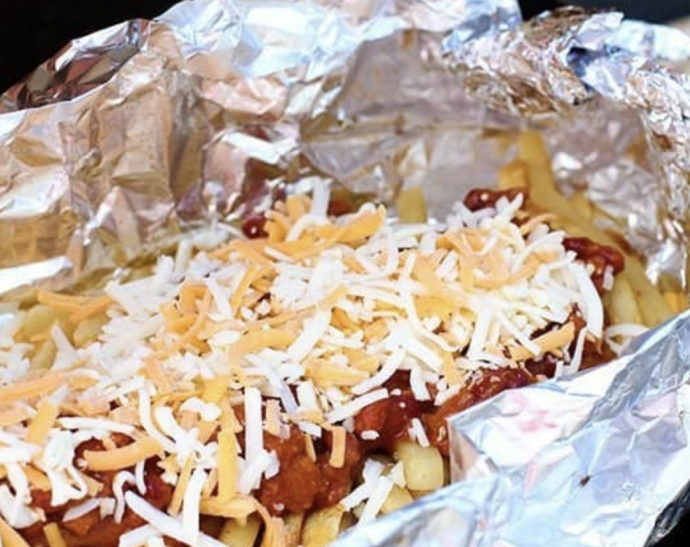 Get ready for a hearty and delicious camping meal with Campfire Chili Cheese Fries Tin Foil Dinner. This easy and flavorful dish brings together all the comforting elements of chili, cheese, and crispy fries, cooked to perfection in a foil packet over a campfire.
The combination of tender ground beef, savory chili seasoning, beans, and diced tomatoes creates a robust and satisfying chili base. Layered on top are golden fries that turn crispy and delicious as they cook. And of course, let's not forget the gooey melted cheese that adds that irresistible cheesy goodness to every bite.
This tin foil dinner is not only packed with flavor but also provides a convenient and fuss-free cooking experience while enjoying the great outdoors. Just wrap up all the ingredients in a foil packet, place it over the campfire or grill, and let the magic happen.
Whether you're camping, picnicking, or simply looking for a fun and delicious meal to enjoy outdoors, Campfire Chili Cheese Fries Tin Foil Dinner is a crowd-pleasing option that will satisfy your cravings and make your camping experience even more memorable.
Ingredients:
1 small package frozen french fries not mega family size
one can of chili of choice
1 cup shredded cheddar cheese