Keto Mozzarella Sticks (Nut Free, Air Fryer)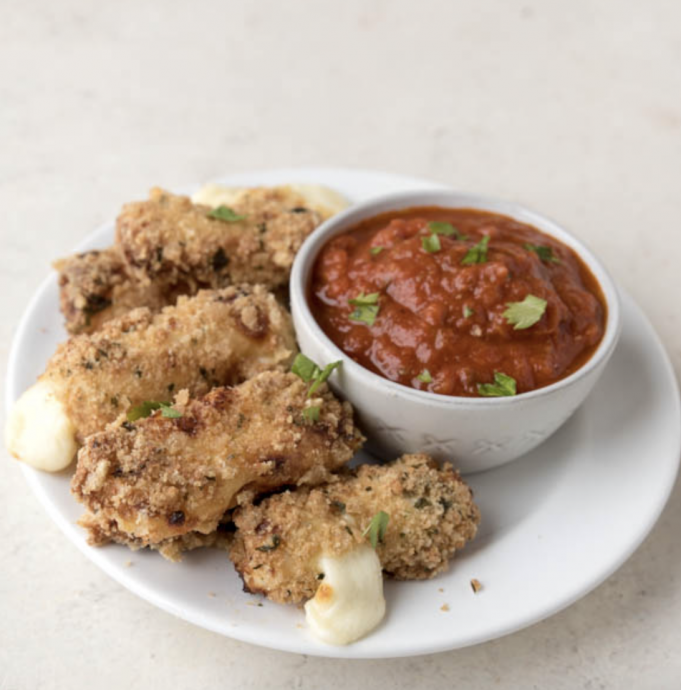 These crispy, gooey low carb mozzarella sticks are easy to make at home and take just minutes in the air fryer! Just 1 net carbs per serving using my crispy coating that is almond flour free!
The crispy coating alone was always what gave the breaded cheese sticks that crispy outer texture, but with soft, gooey melty cheese in the middle. I knew that I had to recreate this popular appetizer and make my own keto mozzarella sticks at home and, not only keto friendly, but nut free as well, since my son has a tree nut and peanut allergy.
Ingredients
1 pound mozzarella cheese sticks (16 sticks)
¼ cup unflavored whey protein powder
1 large egg
1 tablespoon heavy cream
1.25 cups crushed pork rinds
½ teaspoon salt
1 teaspoon dried parsley
¼ teaspoon onion powder