Creamy Buttermilk Coleslaw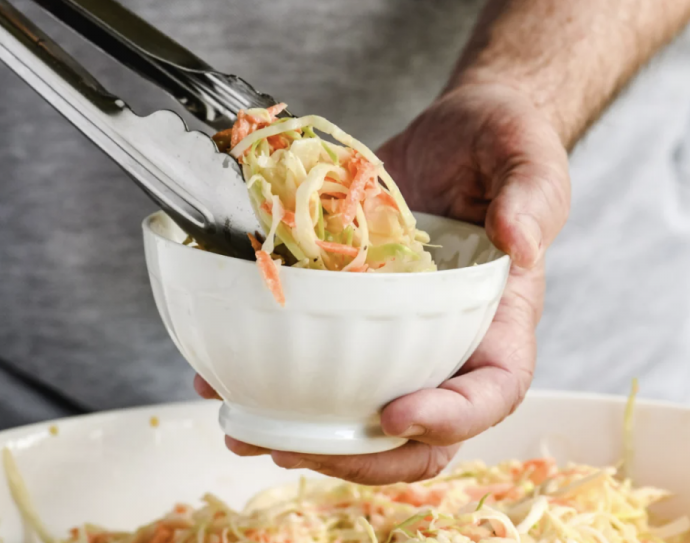 Buttermilk coleslaw is the real deal, made with shredded cabbage and carrots in a creamy old fashioned buttermilk dressing. Oh, and a secret ingredient that will make your coleslaw the best on the block.
Coleslaw is a summer cookout basic that we all too often default to the supermarket deli counter. But those plastic tubs don't hold a candle to my homemade buttermilk coleslaw! Frankly, it's hard to stop eating once you start.
Ingredients:
small head green cabbage, shredded
3 carrots, peeled and shredded
DRESSING
1/2 cup buttermilk
1/2 cup mayonnaise
2 Tbsp cider vinegar
2 Tbsp sugar
1 tsp salt
fresh cracked pepper to taste
1 Tbsp sour cream, optional
1-2 tsp prepared horseradish