Shipwreck Casserole (In the Slow Cooker)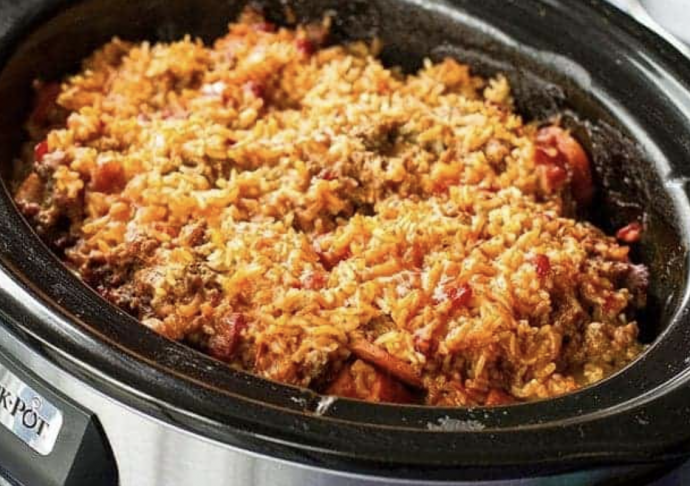 Want to know why a Shipwreck Casserole is called a Shipwreck Casserole?
Because it looks like a shipwreck. Totally. It's messy, it's all over the place, there is no rhyme or reason to the layers ( they always fall apart) and it looks like a disaster, aka a shipwreck, but let me assure you of one thing. Shipwreck casserole is deeeeelicious!
Really, this was probably one of the hardest meals that I have had to try to make look appetizing for you guys – and I'm not even sure that I succeeded.
If you have had shipwreck casserole as a kid, you will know how delicious this is and I don't have to make it look pretty for you. It's layers of onions, potatoes, ground beef and rice, and then you pour your favourite tomato soup over the top of it. It turns out absolutely delicious and it's so easy!
Ingredients:
2 white onions sliced
4 medium potatoes sliced
1 1/2 pounds ground beef uncooked
1/2 – 3/4 tsp seasoning salt
1/2 cup white rice uncooked
2 cups of carrots sliced
one 10 ounces can of condensed tomato soup ( I use roasted red pepper for extra flavour! Use your favourite soup!)
1 1/2 cups of water