Vidalia Ritz Pie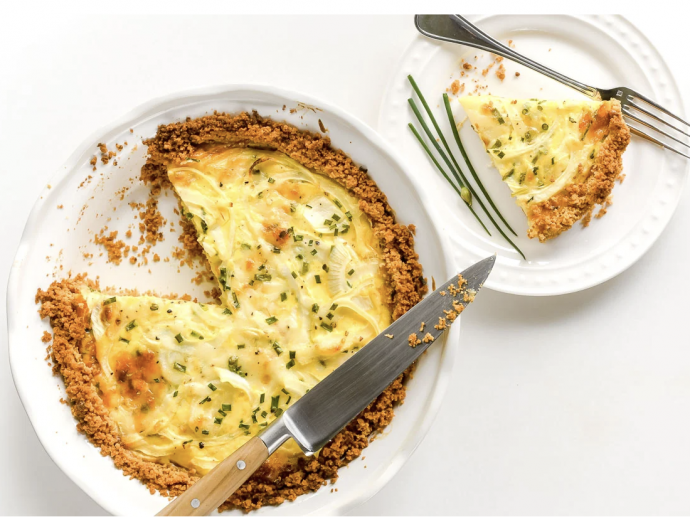 Sweet Vidalia onions and buttery Ritz crackers come together in an irresistible quiche.
Vidalia onions are a specific type of sweet onion known for their mild and delicate flavor. They're named after Vidalia Georgia, where they originated. You can pretty much find them all over the country now, but if you can't, substitute another generic 'sweet' onion. Just read the signs in your produce section, or ask.
This genius cracker crust comes together exactly like a standard graham cracker crust. Just whiz the crackers in your food processor until they're finely ground, then pulse in the melted butter. It's easy to do by hand as well: load the crackers in a large zip lock bag and crush with a rolling pin. The buttery/salty flavor is a winner.
Ingredients:
CRUST
35 Ritz crackers, or one sleeve.
1/2 cup all purpose flour
1/2 tsp salt
6 Tbsp melted butter
PIE
3 large eggs
1/2 cup half & half or cream
1/2 cup snipped chives
1/4 tsp salt
1/2 tsp fresh cracked black pepper
1 Vidalia onion, peeled, halved, and thinly sliced.
6 ounces sharp cheddar cheese, shredded (about 1 1/2 cups)