Lemon Basil Pasta Salad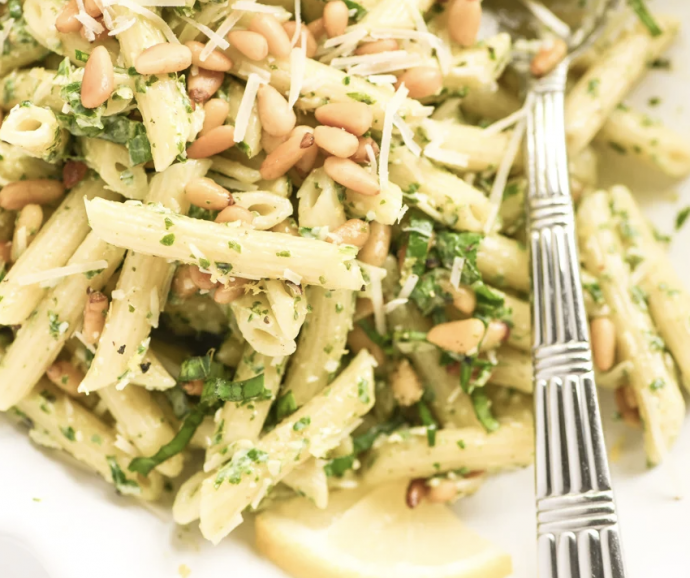 Lemon basil pasta salad is a zippy fresh tasting summer side made with my special basil mayonnaise. This easy recipe is destined to become a family favorite.
It's true, most other recipes for lemon basil pasta salad are mayo free, relying on an olive oil based dressing. But I've chosen to make a basil flavored mayo that I think really takes this salad over the top. I infuse that wonderful basil flavor into the mayonnaise by blending them both in a food processor. It takes on a pale green color that makes the salad look so refreshing and inviting. I think the mayonnaise really grabs hold of and amplifies those lemon basil flavors better than oil and vinegar.
Ingredients:
1/2 lb pasta ~ I used small penne
salt
1/2 cup mayonnaise ~ I used Duke's.
1 cup basil leaves, packed (plus a few extra leaves for garnish)
1 clove garlic, minced ~ this is optional
1 Tbsp lemon juice
zest of one lemon
1/4 cup grated Asiago cheese, or other aged Italian cheese
3 Tbsp toasted pine nuts (add more to taste)