Iceberg Lettuce Salad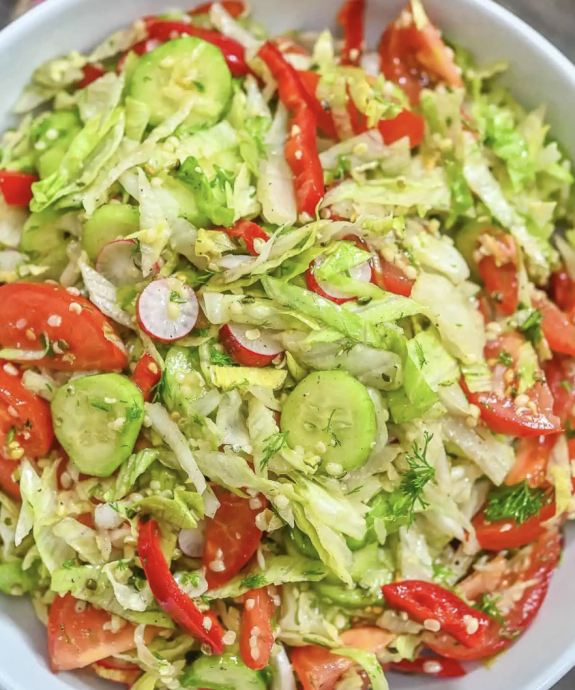 Experience the refreshing and delightful flavors of this Iceberg Lettuce Salad. Crisp and fresh iceberg lettuce serves as the perfect base, providing a satisfying crunch with every bite. Tossed in a tangy and zesty dressing, this salad comes alive with a burst of flavors that will awaken your taste buds.
The addition of finely chopped vegetables adds vibrant colors and a medley of textures, making each forkful a delightful experience. This salad is not only visually appealing but also a nutritious choice, packed with essential vitamins and minerals from the assortment of vegetables.
Perfect as a light and flavorful side dish or a refreshing lunch option, this Iceberg Lettuce Salad is a crowd-pleaser that will leave everyone wanting more. Whether you're hosting a gathering or simply seeking a quick and healthy meal, this salad is sure to become a favorite in your culinary repertoire.
Ingredients:
¼ large iceberg lettuce head, shredded
3 small cucumbers, sliced
4 small Campari tomatoes, sliced
6 medium radishes, sliced
1 medium bell pepper, sliced
¼ cup fresh dill, chopped
¼ cup hemp seeds
1 tbsp. apple cider vinegar
2 tbsp. olive oil
¾ tsp. sea salt or to taste
¼ tsp. pepper or to taste