Breakfast Grilled Cheese With Avocado and Sriracha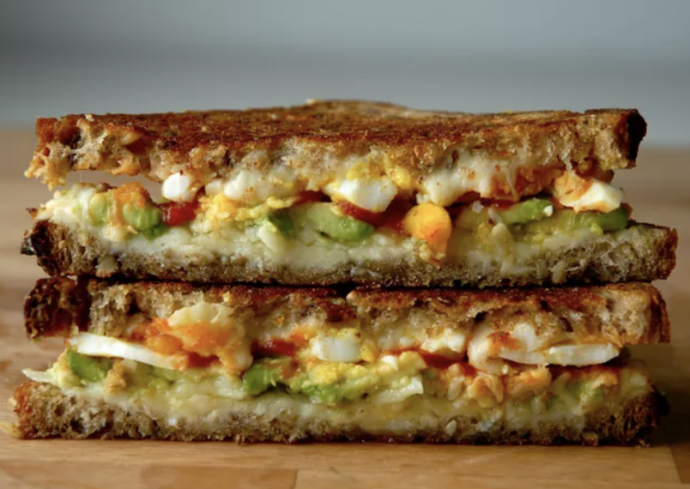 This savory breakfast grilled cheese pairs nutty gouda with creamy avocado, a perfectly cooked medium-boiled egg, and some spicy Sriracha hot sauce, all grilled between two buttery slices of whole-grain bread. And best of all—this breakfast sandwich is perfect to eat on the run.
This grilled cheese sandwich is so simple to make and easy to change up, too. Make it with your favorite kind of cheese and bread. We have provided some thoughts and ideas below the recipe on types of bread and cheeses that would work well. Scale up the recipe to make however many sandwiches needed to share with your family and guests.
You can also enjoy this sandwich with a bowl of tomato basil soup for lunch or a light dinner.
Ingredients
2 to 3 ounces gouda cheese
1 medium boiled egg
1/2 medium ripe avocado
1/2 tablespoon Sriracha, more to taste
2 tablespoons salted butter
2 slices whole-grain bread