Instant Pot Minestrone Recipe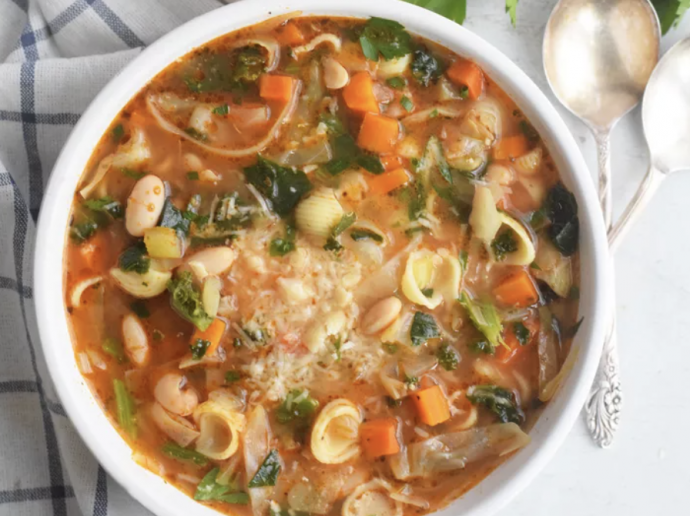 Minestrone soup is hearty and warm and could not be easier to whip together when you use the Instant Pot. It's completed from start to finish (including cooking of the pasta) in the electric pressure cooker. You'll only dirty a cutting board and the Instant Pot insert!
Traditionally, minestrone is filled with carrots, celery, beans, spinach, and pasta in a tomato broth. It's a great vegetarian soup, but you can also brown some Italian sausage or ground beef if you want to add some more protein and even more flavor.
Ingredients:
1 tablespoon olive oil
4 carrots, peeled and diced
4 celery stalks, diced
1/2 medium onion, diced
3 cloves garlic, minced
1/2 head green cabbage, thinly sliced
1/2 cup prepared pesto
1 cup crushed tomatoes
3 cups vegetable broth
1 cup small shell pasta
2 bay leaves
1 teaspoon salt
1 teaspoon ground black pepper
1 (14-ounce) can cannellini beans
1 tablespoon chopped parsley
1/2 cup spinach, chopped