Apple Pie Cake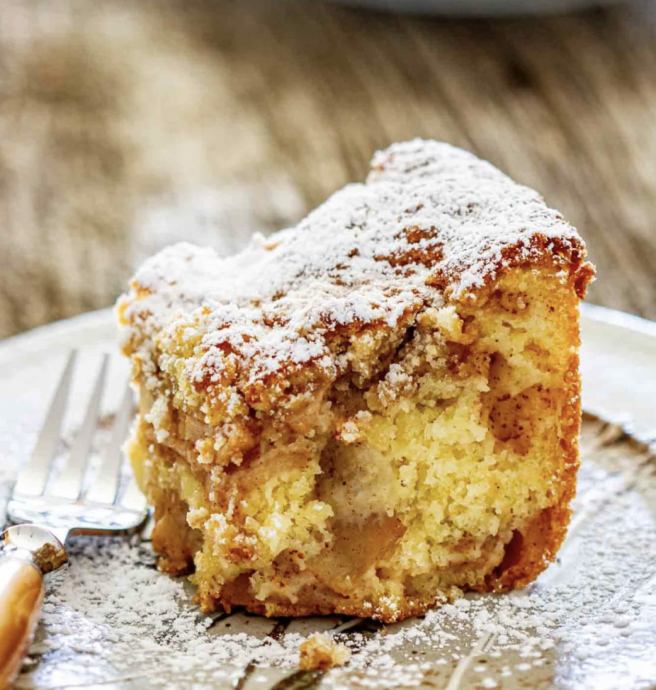 Pie or cake, cake or pie? End the debate and embrace the best of both with my show-stopping Apple Pie Cake—where flaky pie meets fluffy cake in a delicious dance-off!
If you've ever been torn between apple pie and cake, prepare for a revelation. This Apple Pie Cake is the superhero of desserts, swooping in to save the day when you simply can't decide between fruity and fluffy. A generous filling of spiced apples nestles between layers of golden cake, all topped with a crumb that's to die for.
Don't let the conundrum of its name fool you; this dish has a clear identity—scrumptious. The best part? It's the easiest gourmet dessert you'll ever make. Mix, layer, bake, and get ready for a symphony of flavors and textures that sing in perfect harmony.
Ingredients:
Cake
1 box yellow cake mix (I used Betty Crocker SuperMoist yellow cake mix)
1½ cups water
⅓ cup oil
3 eggs
Apple Mixture
6 apples (peeled, cored and sliced)
3 tablespoons brown sugar (packed)
1 teaspoon ground cinnamon
1 tablespoon lemon juice
Topping
¾ cup all purpose flour
½ cup brown sugar
¼ teaspoon salt
½ cup butter (cut into small pieces)