Perfect Pot Roast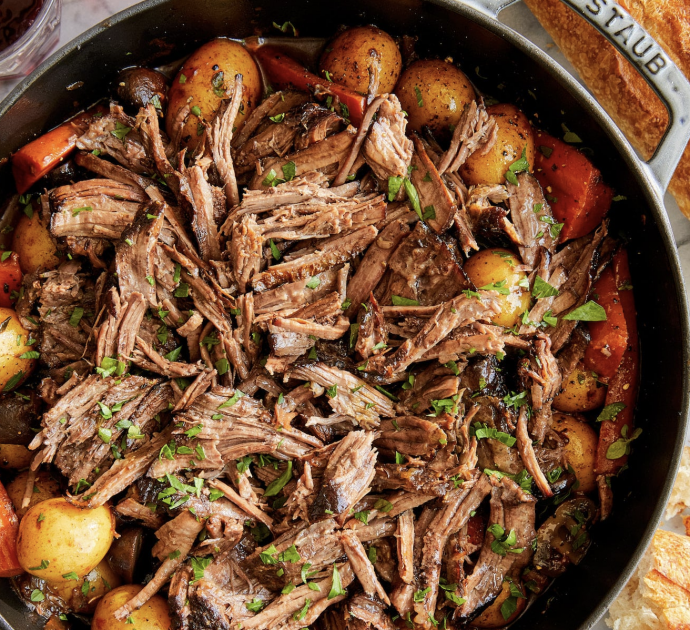 Truly the best melt-in-your-mouth pot roast, cooked low and slow and simmered until perfection. Serve with crusty bread!
Cooked low and slow, this pot roast is perfect. Just perfect. The meat comes out incredibly tender and it is simply melt-in-your-mouth fall apart goodness. It's ridiculous, really.
The secret is letting it simmer right in the oven for a few hours to make sure all the flavors really come together. Even the veggies soak up all that saucy goodness.
Ingredients:
4 pounds boneless chuck roast, excess fat trimmed
Kosher salt and freshly ground black pepper, to taste
2 tablespoons canola oil
1 medium sweet onion, cut into 1-inch wedges
2 tablespoons tomato paste
4 cloves garlic, minced
1 cup dry red wine*
1 cup beef stock
3 large carrots, cut into 3-inch pieces
8 ounces cremini mushrooms
4 sprigs fresh thyme
1 sprig fresh rosemary
1 ½ pounds small Yukon gold potatoes
2 tablespoons chopped fresh parsley leaves