Buffalo Chicken Mac and Cheese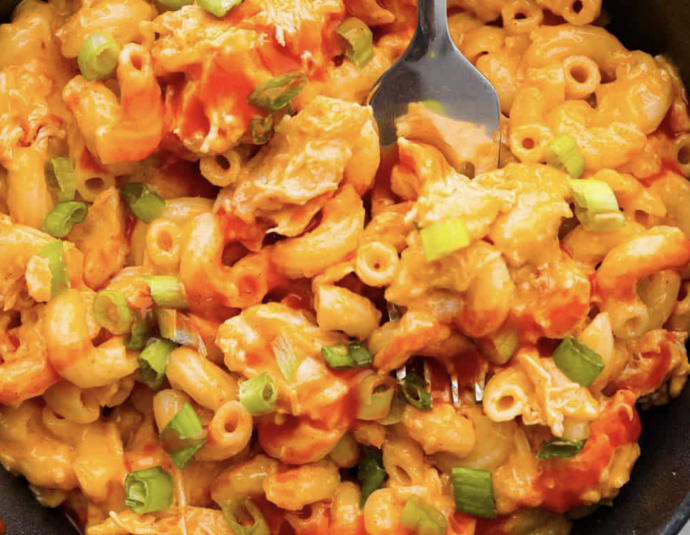 Mac and cheese gets a makeover with the addition of intense buffalo flavor! It's loaded with chicken and tender macaroni then tossed in a creamy cheese sauce. You will love this tasty version of buffalo chicken mac and cheese.
If you love buffalo-flavored recipes you are at the right place! I have so many delicious recipes for you to try and they are some good ones! For starters, try this homemade buffalo sauce because it is amazing on everything! Then you can move on to these yummy sliders and this easy dip.
Ingredients:
Buffalo Chicken
2 cups boneless skinless chicken breasts, cooked and shredded
1/3 cup hot sauce, Frank's or Crystal
3 tablespoons butter, melted
1 tablespoon white vinegar
1 teaspoon Worcestershire sauce
1/2 teaspoon cayenne
1 teaspoon garlic powder
Macaroni and Cheese
16 ounces elbow macaroni
⅓ cup butter
⅓ cup all-purpose flour
2 ½ cups whole milk
2 cups Monterey jack cheese, shredded
1 ½ cups cheddar cheese, shredded
½ cup hot sauce, Frank's or Crystal
salt and pepper to taste