Iceberg Lettuce Salad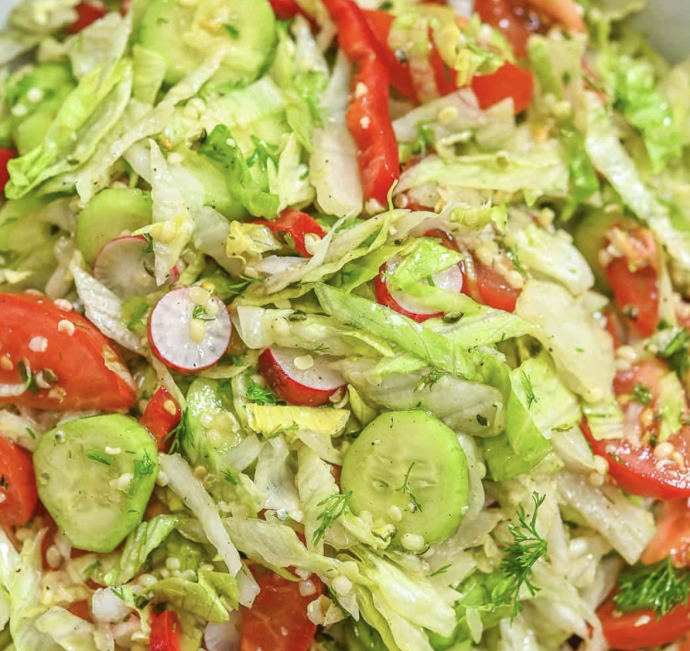 This Iceberg Lettuce Salad is made with crisp lettuce, tangy dressing, and chopped vegetables for a flavorful dish that everyone would love.
Most salads are healthy, and this one is no exception. I add hemp hearts and fresh herbs for added health benefits and the dressing is nice and light. This is a versatile recipe so you can vary the ingredients to appeal to picky eaters or those with allergies. You can also prep the veggies ahead of time so it's easy to throw your Iceberg Lettuce Salad together when you're almost ready to serve. Let's take a look at the ingredients you'll be using to make this scrumptious and satisfying dish.
Ingredients:
Iceberg Lettuce.
Bell Peppers.
Tomatoes.
Radishes.
Cucumbers.
Fresh Dill. Or you can use parsley.
Hemp Seeds (optional)
Dressing: Apple cider vinegar, Olive oil, Salt, and Black pepper.