Kartoffelpuffer (German Potato Pancakes)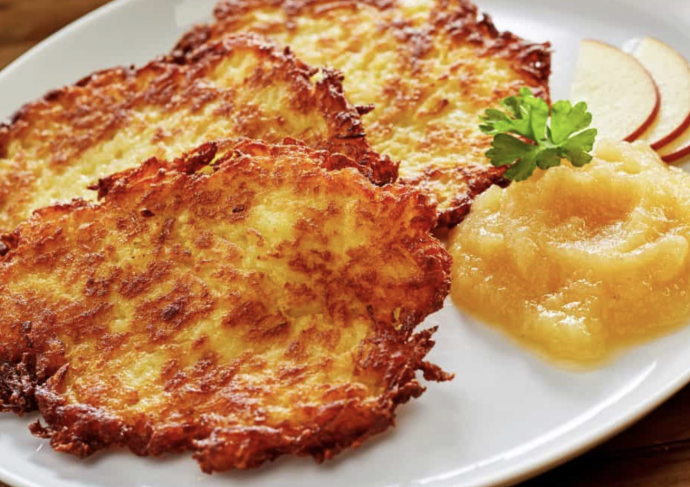 Delightfully crispy and flavorful, these authentic German potato pancakes, Kartoffelpuffer, are fun to make and even more delicious to eat! They can be sweet or savory depending on the toppings you choose or what you serve them with.
Kartoffelpuffer on the other hand are made from potatoes that are grated raw and grated finely (allowing them to cook quickly and evenly). The shredded potatoes are wrung out in a clean dish towel and then mixed with egg, finely grated onion and flour and then fried to light golden. The end result is a crispy exterior and soft interior.
Kartoffelpuffer can be served sweet or savory. Most commonly they're served with apple sauce or other fruit compote, and/or dusted with powdered sugar, but are also served savory-style with a yogurt-herb sauce or with meat as part of a meal.
Ingredients:
2 1/2 pounds starchy potatoes, peeled and very finely grated (RAW, not cooked)
1 small yellow onion, very finely grated
2 large eggs
1/4 cup all-purpose flour (or more if needed)
1 teaspoon sea salt
neutral-tasting oil for frying