Marzipan Truffles - 2 options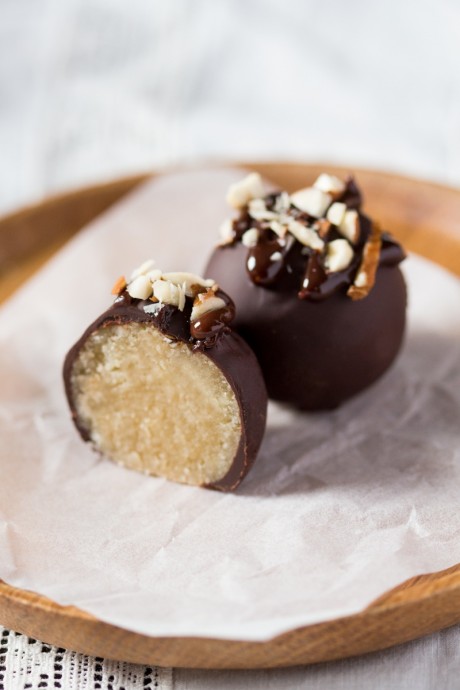 These Marzipan Truffles are super easy to make and are the perfect gifts for your family and friends! And you can get even more creative with your dipping and decorating skills!
If you are marzipan fans then you are in for a treat today. They are sooooo simple and so much fun to make too.
Traditionally marzipan is made with blanched almonds, but I also tried using unblanched ones to a very good effect. The taste is a bit more pronounced, especially if you toast them lightly on a dry pan before grinding them into an almond meal and the resulting marzipan paste has little brown specks in it but that's hardly a problem. Unfortunately, they disappeared so quickly that I didn't manage to take a photo. Delight chocolate-lovers with these homemade marzipan and chocolate truffles that are so easy to make. Decorate with chopped pistachios, coconut or edible glitter for a wonderfully festive treat.
Ingredients:
300 g blanched* almonds or 300 g / 3 cups almond meal
10 tsp finely ground sugar or icing sugar**
3 tbsp / 45 ml amaretto
7 tsp / 35 ml almond milk or water
2 tsp / 10 ml lemon juice
175 g vegan dark chocolate
50 g vegan milk chocolate, for decorating (optional)
handful of raw almonds, finely chopped (optional)