Tomato Confit: Elevating Your Dishes with Roasted Tomatoes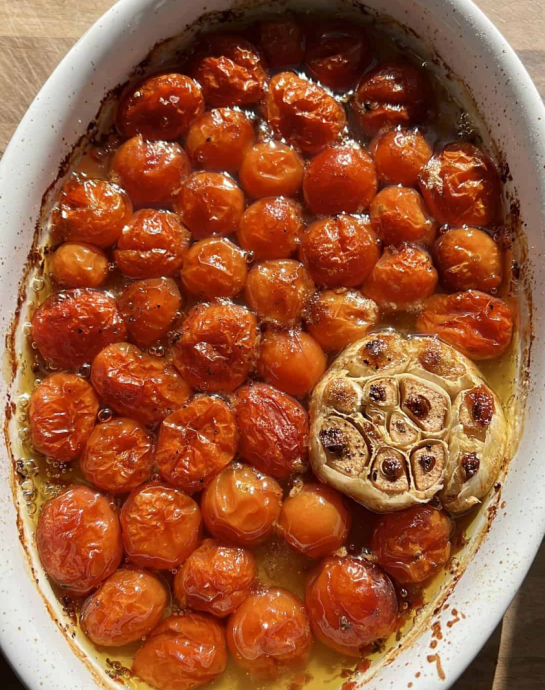 If you're looking to take your culinary creations to the next level, this homemade Tomato Confit recipe is just what you need. Slow-roasted tomatoes bask in the warmth of olive oil, garlic, a touch of crushed red pepper, and seasoned with salt and pepper. This delightful confit is incredibly versatile and can enhance a wide array of dishes, from pasta and salads to toast, sauces, dips, and dressings.
Ingredients in Tomato Confit
Tomatoes: For this tomato confit recipe, I used a mix of grape tomatoes and cherry tomatoes, but you can use either or both based on what you have. (Pro tip: Use code kyndra15 for $15 off fresh produce.)
Garlic: There are two main types of garlic - soft-neck and hard-neck. You can use either, but for added convenience, you can opt for pre-peeled garlic cloves.
Oil: You can choose any light or neutral oil, such as avocado oil or olive oil. However, the traditional choice is olive oil. (Pro tip: Use code kyndraholley for $5 off olive oil.)
Herbs: While herbs aren't mandatory for this recipe, they make a lovely addition. Consider adding fresh thyme, rosemary, sage, oregano, or bay leaves for extra aromatic notes.