Crusty Cranberry Walnut Bread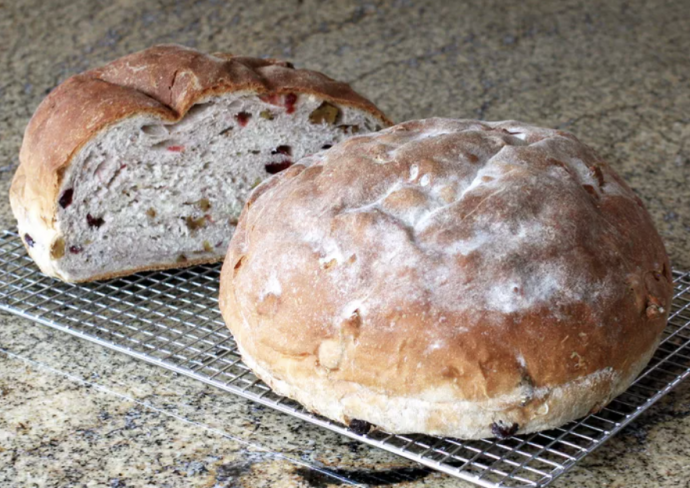 There's nothing quite like enjoying a warm homemade bread straight from the oven, and when it is studded with walnuts and cranberries, it is even better. This cranberry walnut bread recipe makes two loaves so you can share one if you'd like or keep it for later.
This tasty, hearty bread is perfect for chicken or turkey sandwiches, and it makes fabulous toast when slathered with butter.
Delicious as it is, feel free to add a bit of orange zest to give this cranberry walnut bread a little extra zing.
Ingredients
5 teaspoons instant yeast
2 1/2 cups plus 2 tablespoons water, at room temperature
6 3/4 cups bread flour
2 teaspoons salt
3 tablespoons sugar
2 tablespoons unsalted butter, melted
2 cups walnuts, coarsely chopped
1 1/2 cups dried cranberries
Cornmeal, for dusting the baking sheets