Baileys Chocolate Mousse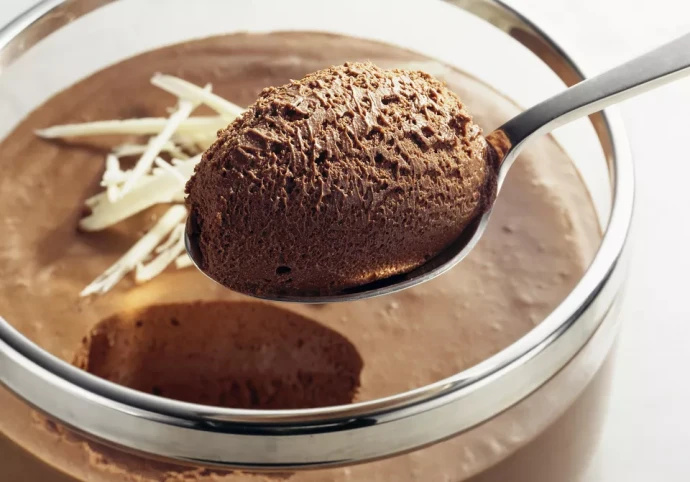 Boozy, rich, and velvety-smooth, this liqueur-spiked dark chocolate mousse is an impressive dessert for winter dinner parties and holiday gatherings. A glug of Baileys Irish Cream adds an extra, holiday-worthy dimension to a classic chocolate mousse recipe. Prepare it a day ahead, and chill in the fridge until ready to serve, for a low-effort treat. Baileys Chocolate Mousse is insanely delicious, yet requires just a handful of ingredients.
Perfect for when you want to impress guests or just hide under a blanket and indulge solo, one tiny heavenly mouthful at a time. Want an intensely chocolatey dessert that's both easy to make and insanely delicious? You can't go wrong with a classic French chocolate mousse. Want to take things to the next level? Add some Baileys! This chocolate mousse recipe uses separated eggs to add richness (the yolks) and lightness (the whisked whites) and it is drop-dead gorgeous. The Baileys brings a very slight boozy edge to the chocolate mousse and to the whipped cream topping. Don't get heavy-handed and add too much, just serve a little glass of the Baileys on the side if you must!
Ingredients:
For the mousse
200 g (7 oz) semi sweet chocolate chips
200 ml (7 oz) double (heavy) cream
50 ml Baileys Irish cream
3 large eggs separated
Pinch salt
For the whipped cream
200 ml (7 oz) double (heavy) cream
3 tbsp icing sugar or more, to taste
50 ml (scant ¼ cup) Baileys Irish Cream
1 tsp vanilla extract or paste
To garnish
chocolate shavings
cocoa powder