Pesto Chicken Pull Apart Sliders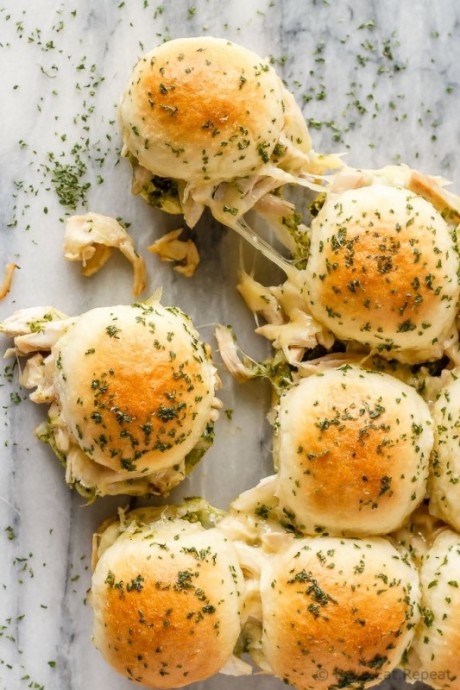 These little pesto chicken pull apart sliders are amazing.
And I don't often say that about a simple sandwich. I don't mind sandwiches, but they're not usually something that I get excited about. They'll do for lunch, but not really a meal that I often break out for dinner – unless of course we are at some kids activity or other and I need to pack supper to eat on the go! In that case, as long as everyone is getting fed something fairly healthy, I'm happy. Sandwiches are just fine.
Cute little sliders served warm and loaded with pesto sauce, shredded chicken and mozzarella cheese are not just a sandwich though. And I will happily devour several of them for dinner anytime.
I think it's the pesto. I've decided I need to have this homemade spinach pesto on hand at all times, just so I can jazz up those boring lunchtime sandwiches.