Chicken Lazone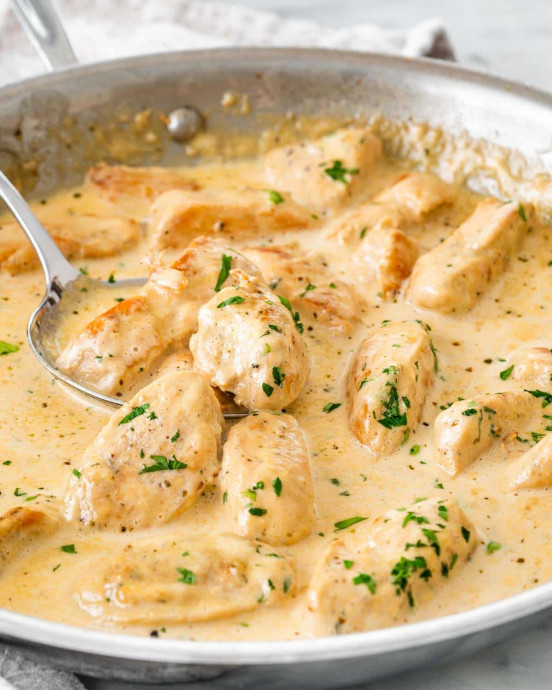 An easy recipe for creamy Chicken Lazone! Chicken lazone is just a fancy name for chicken in cream sauce! It's a quick and easy recipe ideal for a weeknight dinner. Tender strips of chicken smothered in a creamy sauce, served over a bed of pasta noodles. A true comfort food dish, ready in under 30 minutes.
You're going to be blown away by how delicious and easy this chicken lazone is! I can guarantee you'll have most, if not all of the ingredients at home already. Tender chicken breast cut into strips, then pan fried and covered in a luscious cream sauce, to die for. If you're looking for an easy, inexpensive and delicious weeknight dinner, this is the one!
Creamy pasta dishes are just so comforting and this one is as easy as can be! Using only 6 easy, inexpensive ingredients we can create a mouthwatering dinner in under 30 minutes. And the sauce! I'm telling you it's amazing. This is guaranteed to have the whole family licking their bowls clean!
Ingredients:
½ tsp garlic powder
½ tsp onion powder
1 tsp Italian seasoning
½ tsp white pepper
½ tsp salt or to taste
1 lb chicken breasts boneless and skinless, cut into long strips
4 tbsp butter unsalted, divided
2 cups heavy cream
12 oz spaghetti or linguini
1 tbsp fresh parsley chopped