Homemade Sopapillas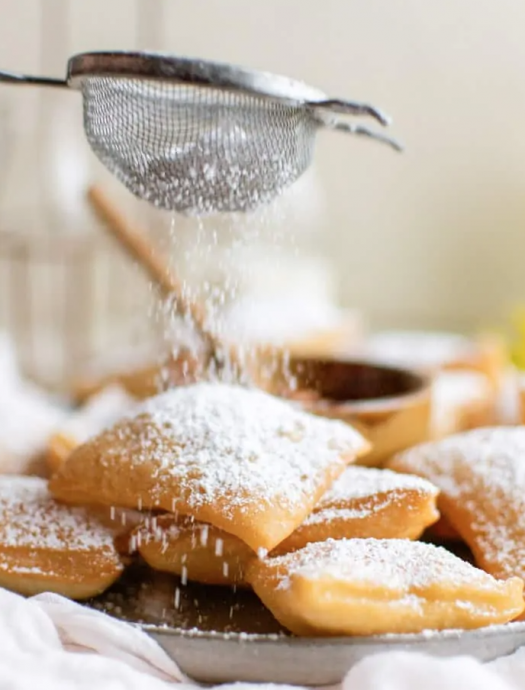 These little bundles are easy to make and the dough puffs up for a light and fluffy treat. Serve with savory fillings or sprinkle with powdered sugar, honey for dipping, or cinnamon sugar. These fried squares of dough puff up like pillows and can be served with savory fillings or sweetened for dessert (our favorite) with honey, sprinkled with powdered sugar, or cinnamon sugar. Tips for the perfect dessert are the following. For the perfect puff every time, make sure the dough is rolled out in an even width so they stay closed when they puff up.
Don't roll the dough too thick (they'll be doughy) or too thin (they'll be empty).
Make sure the oil is hot enough before dropping the dough in so it doesn't soak up the oil instead of being properly fried. Fry only a few sopapillas at a time so they have enough space to move around in the fryer and can achieve maximum puffiness.
Serve immediately. Sopapillas are so easy to make it's a good idea to make them as you need them as they don't store or reheat very well. However, while they may not be as puffy, they can be reheated in an oven preheated at 350°F for about 10 to 15 minutes.
Ingredients:
1 ¼ cup flour
2 teaspoons baking powder
1 tablespoon sugar
½ teaspoon salt
2 tablespoons vegetable shortening
½ cup hot water not boiling
6 cups vegetable oil for frying (48 ounces)
½ cup powdered sugar for dusting
¼ -½ cup honey for drizzling