Easter Bunny Spinach Dip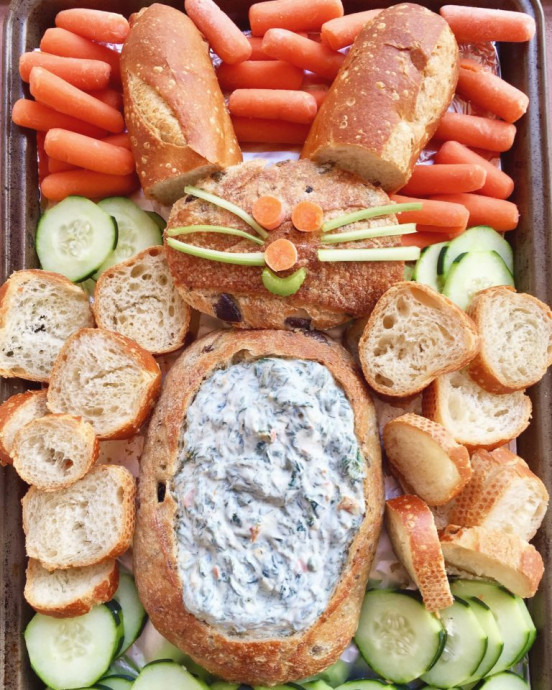 If you're looking for a super simple and easy appetizer to make for Easter, this Bunny Spinach Dip recipe is perfect for you. Not only does this dip take minutes to make, it's shaped like a cute Easter Bunny that both adults and kids will enjoy. This is one fun Easter appetizer!
I love serving this Bunny Spinach Dip with fresh baguette slices, veggies and crackers. This dip is irresistibly creamy, packed with fresh spinach and I use my absolute favorite dip mix that takes this appetizer to the next level because it has all the flavors you need.
Spinach dip has always been one of my go-to appetizers that I love making because it's easy, delicious and everyone seems to love it. You'll want to serve it right away, while the dip is still hot and melty. Stick a spoon in the dip, so people can scoop it up and then pull off a few of the crescent bites to eat with it.
Ingredients:
3 bags of fresh spinach
2 tsp. olive oil
Garlic powder salt and pepper for extra seasoning
2 cups of mayonnaise
2 cups light sour cream
2 packs of vegetable dip mix
1 bread bowl
1 baguette
1 cucumber; sliced
Celery sticks
1 bag of carrot sticks
Pita Chips; optional for dipping